Here come the second bendable smartphone displays. LG has announced the G Flex smartphone that will challenge the rival so far in the market namely the Samsung Galaxy Round.
G Flex has borrowed many features from the G2 and has been designed to suit the user's face. Its body weighs 177 grams and is quite similar to that of G2 with volume control buttons positioned on the back.
It sports a 6-inch ultra-light and thin flexible OLED display at 720p, which is built with plastic substrates instead of glass allowing the device its unique shape and resistance.
To take advantage of the new curved display form factor, the manufacturer has designed a new user experience with several new features, including qTheater, an indicator of the face detection and Swinging lock screen amending the image shown on display depending on how the user holds the smartphone.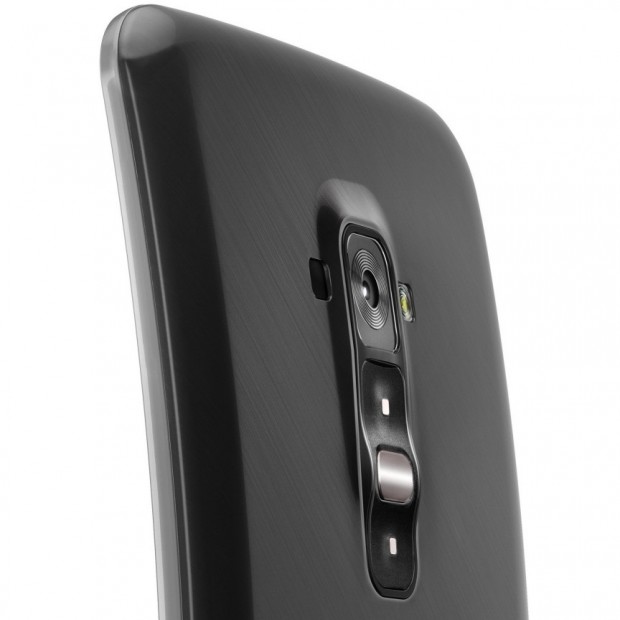 Besides, the G Flex the world's first smartphone equipped with a cover on the back, which "heals" scratches and keep the device always new, thanks to a special coating elastic.
The rest of the technical specs includes a 2.26 GHz quad-core Qualcomm Snapdragon 800 processor, Adreno 330 GPU, 2 GB of RAM, 32 GB of storage, and a 3500 mAh battery.
On the back, the smartphone boasts a 13-megapixel camera with autofocus, LED flash, which can record full HD (1080p) video, while a 2.1-megapixel front facing camera for video calls.
The smartphone runs Android 4.2.2 Jelly Bean right out-of the box, and as soon as Google unveils Android 4.4 KitKat in coming days and undoubtedly the Korean Giant will swiftly update its first curved flagship.
The smartphone could arrive next month.