Facebook finally showed us its new home on Android on Thursday, April 4th. It is good to know that the rumors about the event were true and Facebook has finally come up with something unique on Android called Facebook Home.
Rumors said that Facebook will unveil a new smartphone that will have Facebook as a part of the operating system in order to give users the best experience possible. Well it did turn out that way, but not exactly what the rumors said it would be.
https://www.youtube.com/watch?v=Lep_DSmSRwE
So rather than coming up with a new Facebook phone that gives you the special experience, Facebook has actually come up with a new Android app. This app represents how Facebook wants to exist on Android phones. Of course Facebook did unveil the HTC First as rumored, but this is not the only phone that will have the new Facebook home on Android.
At the event, Mark Zuckerberg the CEO of Facebook referred to Home as
"putting people first instead of apps."
So coming down to the basics, the new Facebook Home is not a new OS, rather it is a new home screen and app launcher interface for Android that gives your Facebook notifications, news feed posts and messages in more integration with the overall phone experience.
So Facebook Home is not an Android replacement, and neither will it be limited to some specific devices. Facebook Home is more than just a standard Android app. The lock screen and home screen of phones running Facebook Home will use feature called as Cover feed. Cover feed is a stream from your News Feed which focuses on what your friends are currently sharing, these include photos, status updates and links etc.
The HTC First will be an AT&T exclusive in the United States and will have a 4.3-inch display, dual-core processor and will run on Android 4.1 Jelly Bean. The device will also have 16 GB of internal storage and a 5 MP primary camera.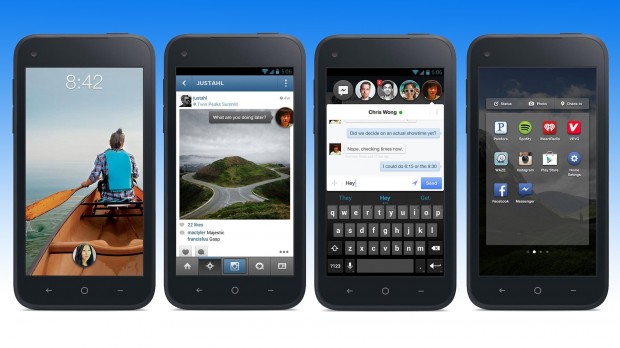 The HTC First will be the first smartphone that will come with the Facebook Home pre-installed. You can call this as the first true Facebook Phone that will give you all the unique features showcased at the Facebook Home event. Other Android smartphone users who download Facebook Home on their devices will also get a similar experience, but there might be some limitations.