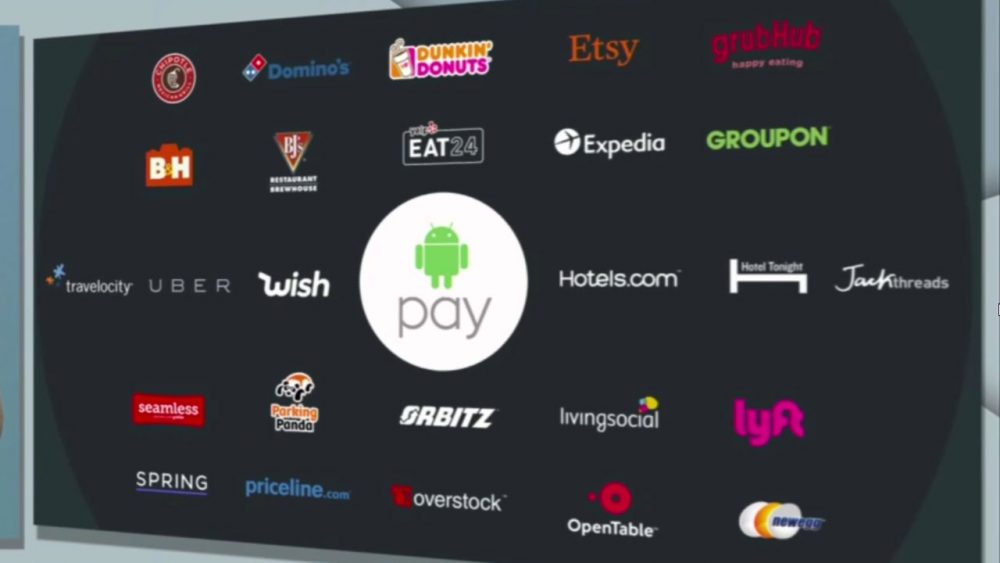 Google's version of Apple Pay – 'Android Pay' will not carry any extra transaction fees from credit card companies, unlike rival Apple Pay who receives 0.15 percent value of each credit card transaction, reports the WSJ.
The report further stated that both Visa and MasterCard have made their 'tokenisation' card-security service free, which restricts payment services from charging fees to issuers. The two largest payment networks, Visa and MasterCard have issued new standards that essentially make mobile payment transactions free of charge.
"There is one agreement with Visa and the banks can have confidence that there are no pass-through fees," Visa President Ryan McInerney told the WSJ.
These new standards will most likely put pressure on Apple to drop or lower its charges, as the company struck a deal last year with major banks and credit card issuers to get 0.15 percent value on every credit card transaction, while it gets half a cent on purchases made via debit cards.
For obvious reasons, merchants and bankers would be more in favor of the new system as there's no hidden fees and charges involved, which is not such good news for Google as its Android Pay won't be entitled to any cut made on a purchase. Though this would make the service more popular and result in widespread adoption as banks won't have to worry about any hidden costs. While Google would have other means at their disposal to profit from this service, as it doesn't rule out the possibility of charging for advertising and licensing.
Android Pay was unveiled at Google I/O 2015 developer's conference last month, bringing together mobile carriers, banks and online retailers under one roof to allow Android users use their handsets instead of their cards to make their payments. Google's David Burke said that Android Pay would work across more than 700,000 US retail outlets compatible with contactless payment services.
"We are at the start of an exciting journey, we are working closely with payment networks, banks and developers," he added.
Meanwhile, the WSJ report also notes that these new rules may eventually lead to changes in Apple's mobile phone payment deal with banks, as some banks are not so happy with sharing fees. Though for now, it seems Apple is on the safer side as contracts that entitle to receive cuts, ate still valid, at least for the next two years, claim sources.