Apple is rumored to be working on an upgraded "pro" version of the Apple Watch that will be sold alongside the Apple Watch Series 8 models. The Apple Watch Pro will feature a different design, a larger size, and a more expensive price tag.
This guide aggregates everything we know about the Apple Watch Pro, which is expected to launch in September alongside the ‌Apple Watch Series 8‌ and the new iPhone 14 models.
While the standard ‌Apple Watch Series 8‌ models are not going to get a design update, we are expecting a new look for the Apple Watch Pro. Bloomberg's Mark Gurman has indicated that the Apple Watch Pro will feature a design that is an "evolution of the current rectangular shape."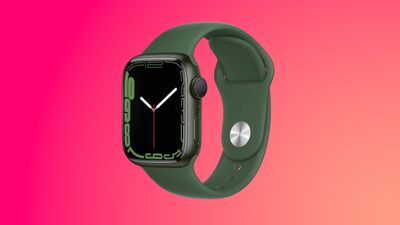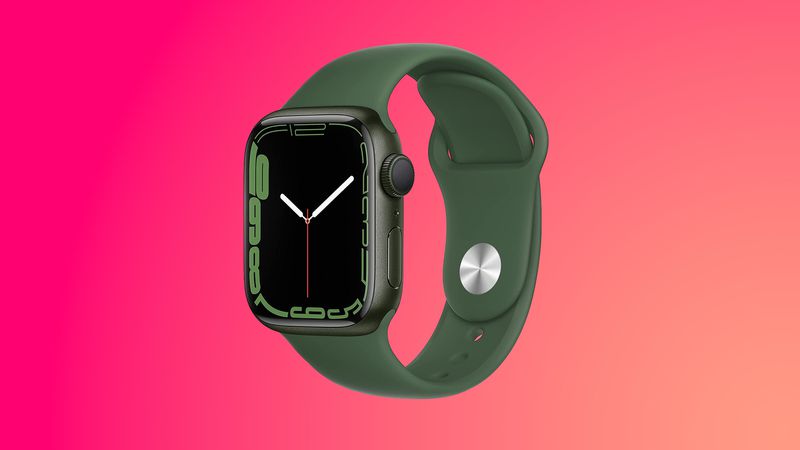 There were 2021 rumors about a flat-edged design for the Apple Watch, but no such device ever materialized. The flat-edged design is not expected to be used for the Apple Watch Pro, and so it's not going to look like those Apple Watch Series 7 mockups that we saw ahead of the Series 7 launch.
CAD images of the Apple Watch Pro indicate that it will feature a flat screen, a revamped Digital Crown, and a button on the left hand side of the watch.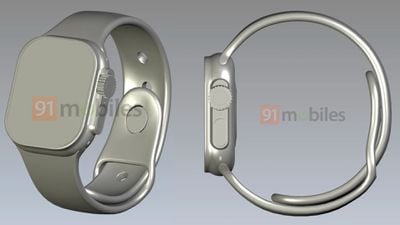 The Apple Watch Pro has also been described as a "rugged" Apple Watch that's aimed at those who do extreme sports. It will feature a casing that is more durable and better able to hold up to abuse, with the device targeted toward athletes, hikers, and others who expose their watches to more extreme conditions.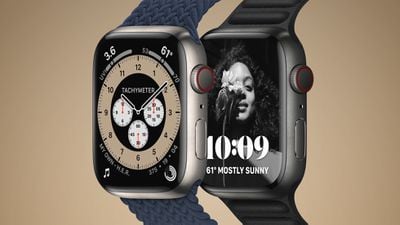 The titanium Apple Watch Series 7 models

In addition to being larger, the display will also be made from a shatter-resistant material that will provide more durability.
Apple is planning to use a new titanium metal alloy that is stronger than aluminum and better able to hold up to extreme use.
The Apple Watch Pro is expected to feature physical buttons that will be able to be used for workout-related functions, with a new button on the left side. The button may be able to be programmed by the user, and it could be set to do things like launch an app, launch a workout, and more.
The Apple Watch Pro will be larger than the current 41mm and 45mm sizes. In fact, Gurman has said that it will be a "good bit bigger" than the current Apple Watch models and in fact so large that it may only appeal to a "subset of customers." Japanese site Mac Otakara has said that the Apple Watch Pro will feature a 47mm case size, making it 2mm larger than the current largest 45mm Apple Watch model.
The display is expected to measure in at two inches diagonally, which will provide seven percent more screen area than the 1.9-inch diagonal screen size of the 45mm Apple Watch Series 7 and the Series 8, as that device will feature the same casing as the Series 7. Other rumors have said the Apple Watch Pro could be as large as 49mm.
It is said to feature a display resolution of 410 x 502 pixels, and the extra display area could potentially be used to display extra fitness metrics on a single screen.
The Apple Watch Pro is expected to be compatible with older Apple Watch bands, but the fit might not be as seamless as it is with existing watches due to the size of the wearable.
Apple may create special fitness-focused bands for the Apple Watch Pro, with the bands expected to play into the extreme sports theme of the device.
As the Apple Watch Pro will be larger, it will likely fit a larger battery inside to accommodate longer workout times. With a rumored low-power mode that is coming to Series 8 models, the Apple Watch Pro could even last for multiple days before needing to be recharged.
Aside from a larger, more durable casing, the Apple Watch Pro is expected to offer the same functionality as the ‌Apple Watch Series 8‌, so it will get all of the features rumored for the Series 8.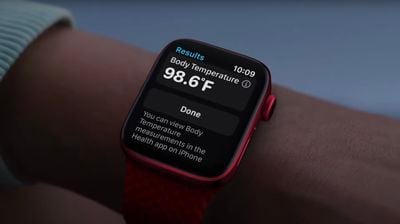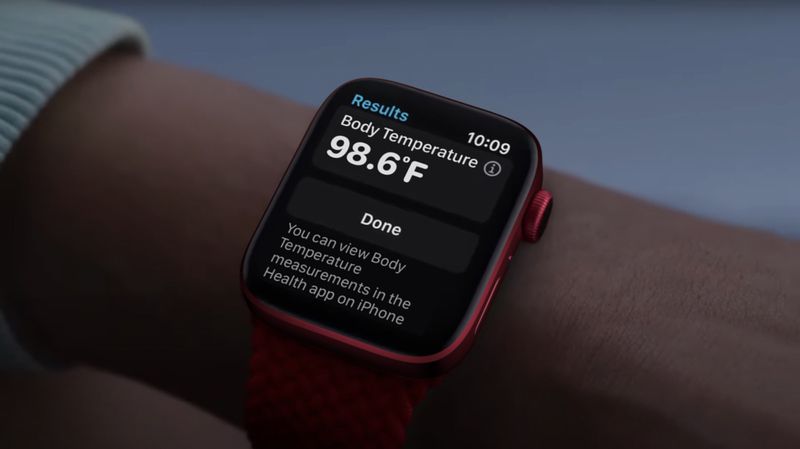 The ‌Apple Watch Series 8‌ models are rumored to be gaining a temperature sensor that will allow them to be able to determine whether a user has a higher than normal body temperature. The temperature sensor is unlikely to feature an exact temperature reading, but it will be able to show fluctuations.
Because the Apple Watch will be using skin temperature, it will not be as accurate as a thermometer that is able to monitor core body temperature. At launch, Apple is likely to use this for fertility planning and monitoring.
Rumors have indicated that the next-generation Apple Watch and iPhone models could include a car crash detection feature that would use the accelerometer to detect accidents when they occur by measuring a spike in gravitational force. When a crash is detected, the Apple Watch could automatically call emergency services.
Apple is working on an S8 chip for the ‌Apple Watch Series 8‌ models, but current information suggests that it won't offer much in the way of performance improvements over the S7 in the Apple Watch Series 7. There have also been rumors of updates to activity tracking, though specifics are not available at this time.
With a larger body and a titanium casing, the Apple Watch Pro will not be cheap. It is expected to be priced around $900 to $999, which would make it more expensive than the current titanium Apple Watch Edition, which is available for $849.
Apple will sell the Apple Watch Pro alongside the ‌Apple Watch Series 8‌, which is expected to retain the same price points as the Series 7. It is not yet clear if the Apple Watch Pro will be replacing the current Apple Watch Edition models, which are made from titanium.
Apple is holding a "Far Out" event on Wednesday, September 7, where it is expected to unveil the rumored Apple Watch Pro.
Have questions about the Apple Watch Pro know of a feature we left out, or want to offer feedback on this guide? Send us an email here.

A selection of macOS tips to make your Mac life a more effortless experience.
A selection of quick iOS tips that will make you a lot more time-efficient in the long run.
50 features and changes you might have missed in macOS Ventura.
Apple on January 23 released iOS 16.3, delivering support for Security Keys for Apple IDs, changes to Emergency SOS functionality, support for the second-generation HomePod, and more.
Apple's most powerful Mac will finally shift to Apple silicon.
Dates have yet to be announced for Apple's annual Worldwide Developers Conference, but it should take place in early June.
Apple's AR/VR headset is coming soon with eye- and gesture-tracking, dual 4K displays, M-series chips, and more. Here's what we know so far.
Next-generation version of iOS, set to be previewed at WWDC 2023 in June with a public release in September.
2 days ago by Hartley Charlton
2 days ago by Tim Hardwick
3 days ago by Tim Hardwick
3 days ago by Tim Hardwick
3 days ago by Tim Hardwick
 
MacRumors attracts a broad audience of both consumers and professionals interested in the latest technologies and products. We also boast an active community focused on purchasing decisions and technical aspects of the iPhone, iPod, iPad, and Mac platforms.