Microsoft has officially unveiled Windows 8.1, a major update to the Windows 8 operating system that introduces many new features and fixes of the issues raised by users. The new innovations and improvements can be grouped into three major categories: interface, search and applications. The company has released the update for both the ARM (RT) and x86 version of the operating system i.e. Windows 8.1 Preview and Windows RT 8.1 Preview. You can immediately install the update via the Windows Store while the ISO image will be available tomorrow.
Windows 8.1 Interface
On stage at the Moscone Center in San Francisco, Steve Ballmer described the main features of Windows 8.1, remembering that Microsoft considers desktop application very important. That's why, after receiving feedback from many users and developers, the company has decided to bring back to life Start button that allows you to return to the Start Screen and Shutdown/restart your computer via the context menu. Now you can also turn off the hot corners and boot directly into the desktop environment.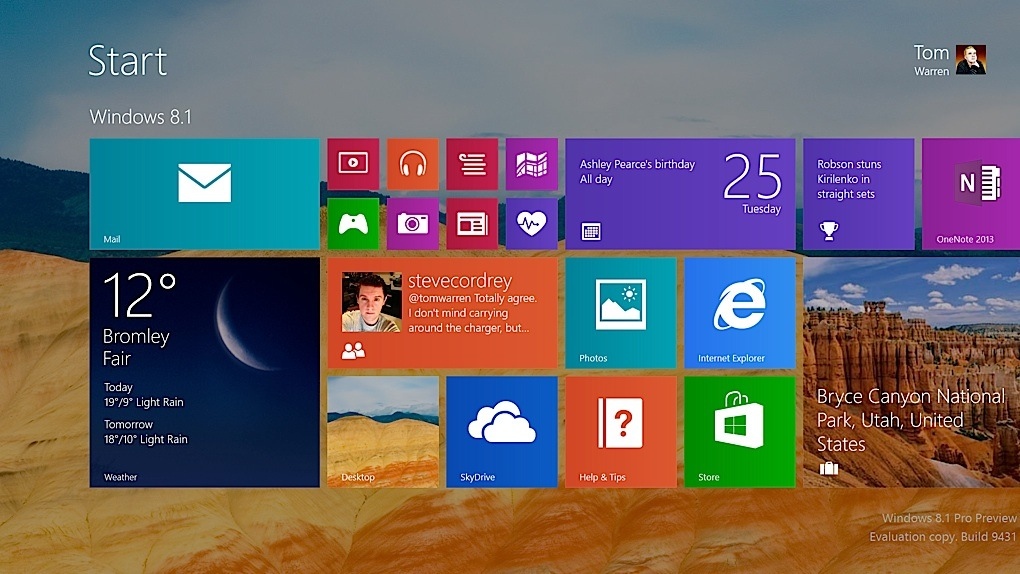 The Start Screen has been updated to improve the user experience with the smaller tablets, especially in portrait mode (vertical). The updated Start Screen provides better customization with four different tile sizes and the ability to set "All app" as the default home page.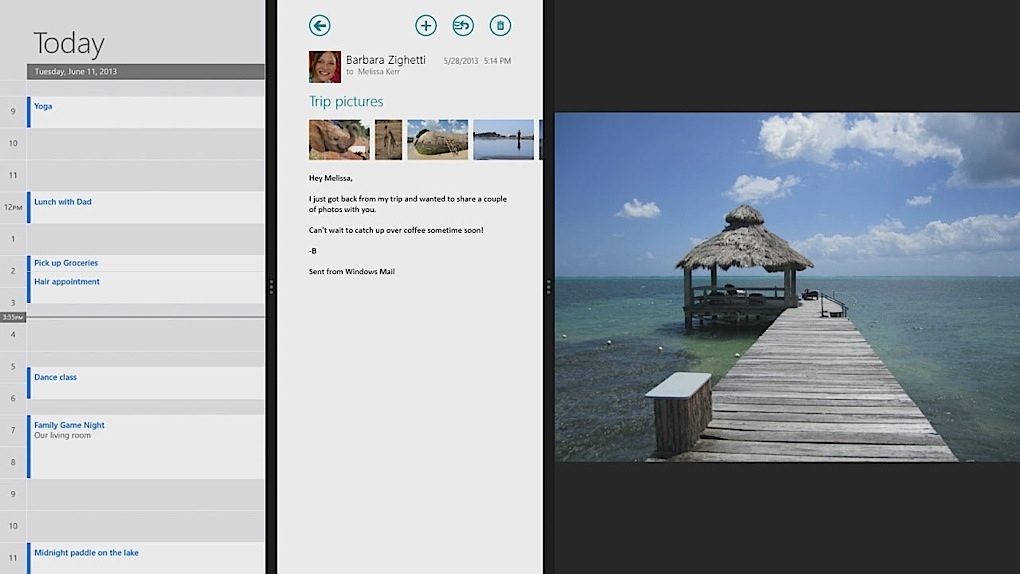 The lock screen has been updated and now allows direct access to the camera devices, Skype calls and can also show background images from your local PC or on SkyDrive. Windows 8.1 allows you to combine up to four Modern apps in Snap View while only two apps in 50/50 view. Multi-monitor support has been improved along with support for Miracast technology. Finally, the classic Control Panel options are now also available in Modern interface.
Windows 8.1 Search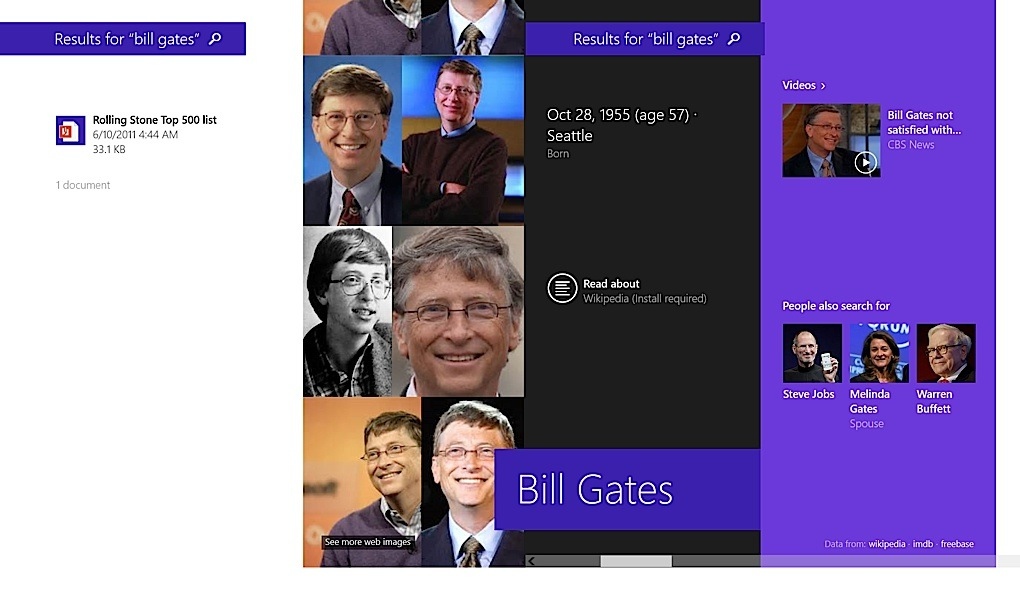 The search contract has been enhanced by integrating Bing in the operating system. You can now search content both locally as well as from the web. Microsoft has developed a new interface, called Bind Heroes, which displays search results on a full screen with images, videos, bios and media along with traditional results from various online sources.
Apps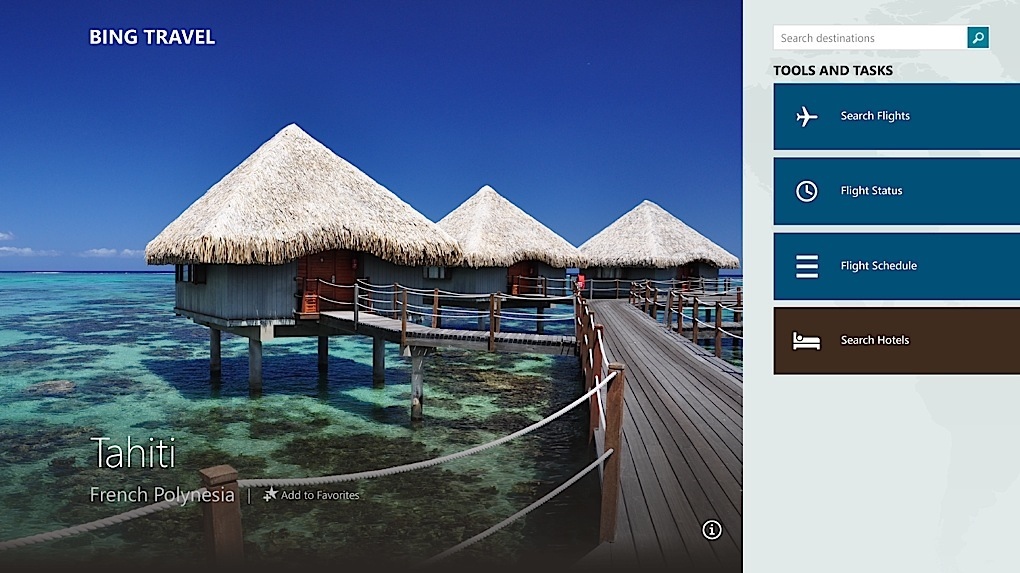 Many apps have been updated (Mail, SkyDrive, Camera, Photos, Xbox Music) while some new apps have been introduced that includes Bing Food & Drink, Health & Fitness Bing, Alarms, Calculator and Sound Recorder.
Internet Explorer 11 now supports WebGL standard and the SPDY protocol and can detect phone numbers embedded in web pages to allow a direct call with Skype or other VoIP clients. All Modern apps now automatically update in the background, although you can disable the feature.
Microsoft is also working on a full touch version of Office, the Redmond giant has shown an alpha version of PowerPoint for Windows RT at BUILD 2013.