You can create a Windows 10 bootable USD drive without many difficulties. Here's how:


So you want to create a Windows 10 bootable USB?
Nowadays, you don't need a CD or DVD drive to install a fresh copy of Windows 10; if you have a bootable USB drive, you can install Windows 10 from the flash drive without difficulties.
Let's learn how.
Creating a bootable flash drive for Windows 10 is a fairly simple affair. Here's what you need to gather, before you begin to make a bootable USB drive:
If you have all the things from above, lets dove into creating a bootable Windows 10 USB drive:
First, let's get the installation media. Head to Microsoft's official download page and download the Windows 10 ISO file from there. Depending on your internet speed, the download can take a while. So, we recommend you get the USB drive in the meanwhile.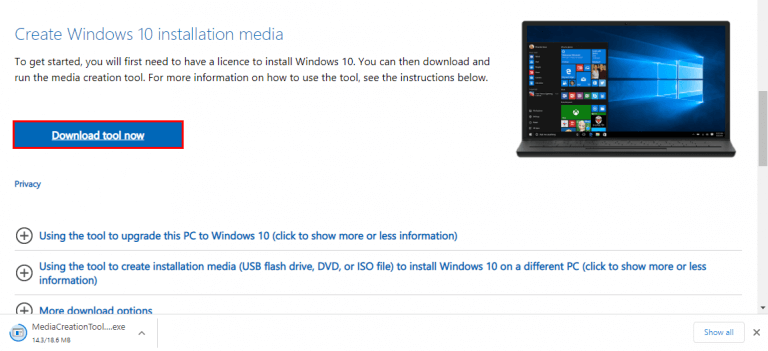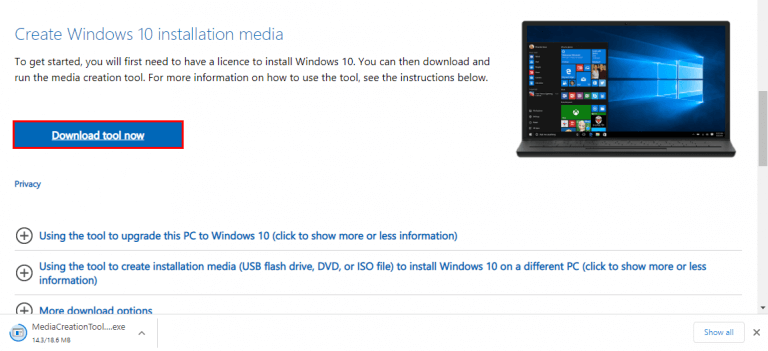 Plug in the USB drive into your PC and format it.
When the download of installation media gets completed, launch the ISO file. The installation wizard will take over from here. Click on Accept and move forward, and from here on follow the steps below: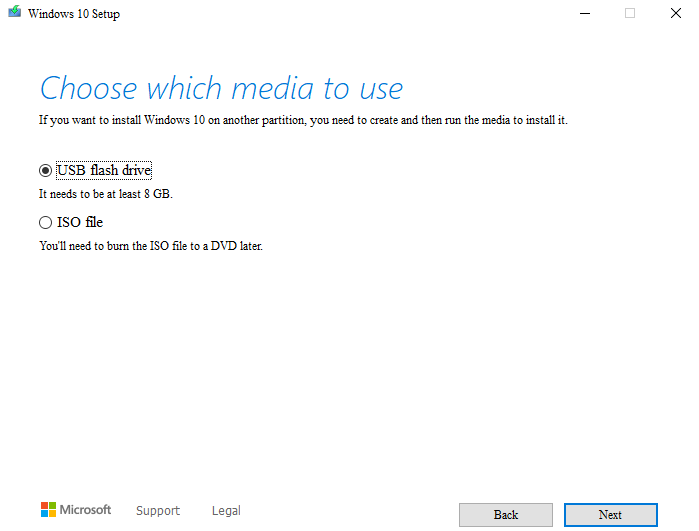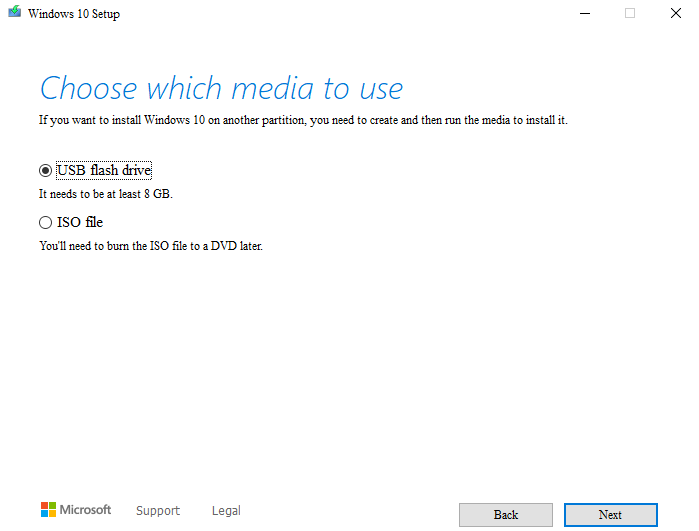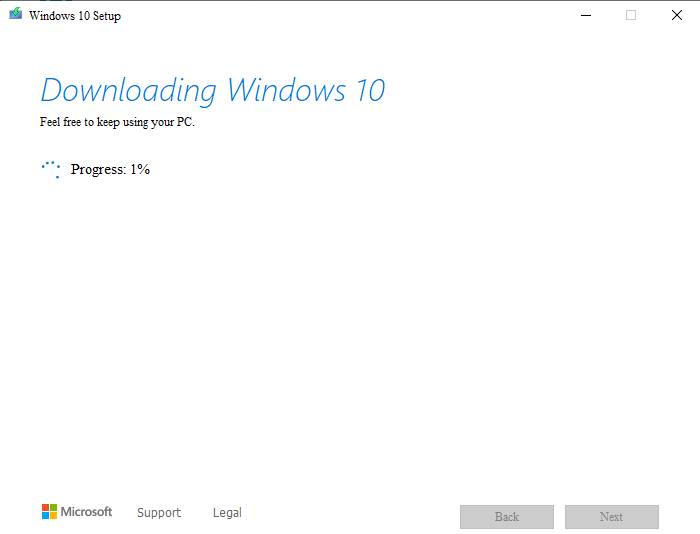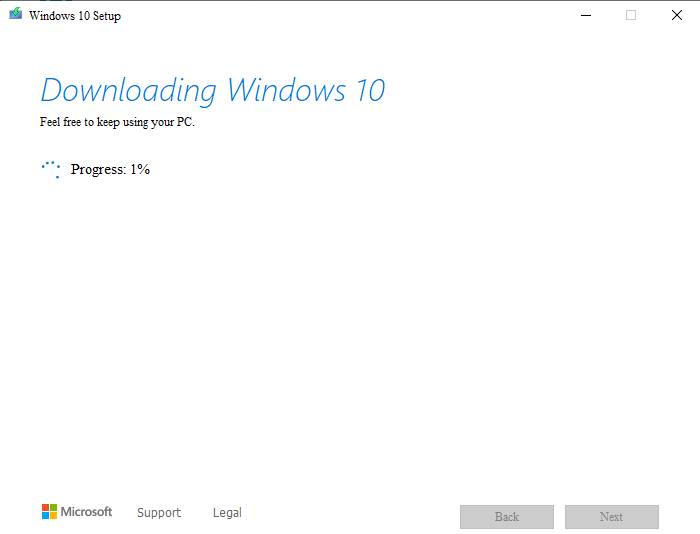 The creation of Windows 10 bootable USB drive will begin. Again, you'll have to wait for a few minutes here, while your Windows 10 bootable drive gets created.
Now that you're done with the creating a bootable Windows 10 USB drive, all that's left to do is plug in the USB drive to the relevant computer and install the Windows 10 with your bootable flash drive.
Here's how you can do that:
Plug in the USB into the target PC, and power up the computer. If the USB isn't detected, restart your PC and, this time, press the keys to access the BIOS/UEFI menu. (Depending on your PC, they could be F2/F10 or F12).
This will detect the bootable USB drive on your PC. Once it does, an installation wizard will be launched. Follow through the instructions and your Windows 10 will be installed in no time.
Related: Windows 10 ISOs without the Media Creation Tool
And that is all about making a Windows 10 bootable flash drive. Hopefully, the whole process wasn't a big hassle for you, and you were successfully able to install a fresh version of Windows 10 on your computer.
Liz A: This would make working with spreadsheets so much easier…
Commented on: No OnPodcast This Week, But Enter our Logitech Giveaway
Leopeva64: You'll now be able to launch these from the favorites bar via an Apps icon I think this is a typo in the release notes, they actually refer to the toolbar and not the favorites bar, I mean, you can open the new PWA hub…
Commented on: Microsoft Edge Version 101 Hits The Stable Channel
thecatspyjamas2: Do they ever ask people who actually use windows what they want? Or is it some blue haired Zoomer who decides this for us? I hate this version almost as bad as windows 8.1
Commented on: 4 ways to customize the taskbar in Windows 11
Mads Teland: PuTTY seems not possible to be installed due to a error after UAC control message appearing, but I think it will be solved soon as possible.
Commented on: PuTTY and Audacity Apps Come to the Microsoft Store
Willyboy: is it a starfield teaser???
Commented on: Halo Infinite season 2 community livestream interrupted by secret teaser