Look up to catch International Observe the Moon Night 2021 this weekend! – Space.com
Space is supported by its audience. When you purchase through links on our site, we may earn an affiliate commission. Learn more
By Chelsea Gohd published 15 October 21
You can join a celebration or plan your own! Here's how.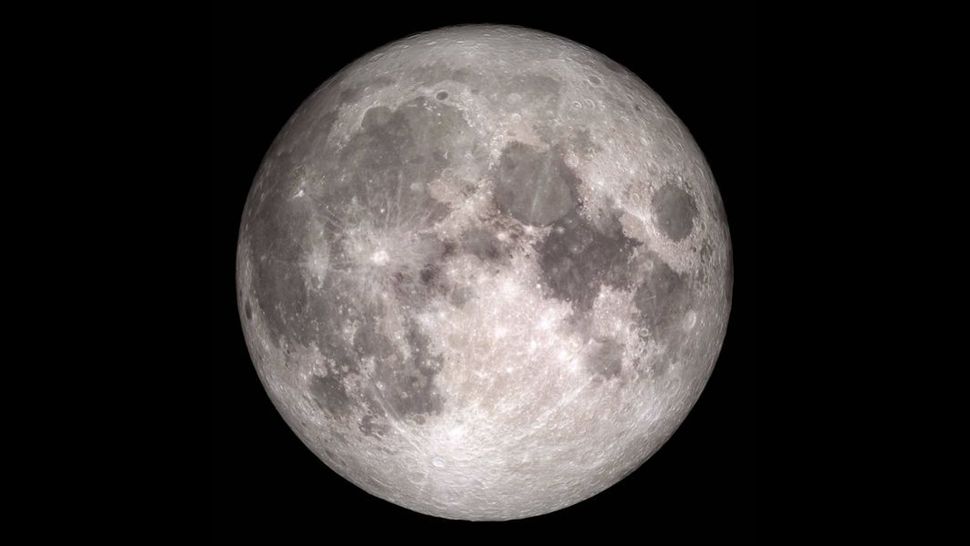 Celebrate the moon in all its glory this weekend with International Observe the Moon Night!
This Saturday (Oct. 16) marks International Observe the Moon Night, an annual event that "provides opportunities to learn about lunar science and exploration, observe celestial bodies and honor personal and cultural connections to the moon," according to NASA. The event was preceded by a kickoff "Global Moon Party" on Oct. 9 that started the celebration with social media activities online.
You can simply celebrate the event by going outside and looking up at the moon, no tools, telescopes or binoculars necessary as the moon is the easiest-to-spot treasure of the night sky. On Saturday, the moon will be in waxing gibbous, an intermediate phase in which it is not yet full. The next full moon will be on Oct. 20.
If you're hoping to snap a photo of our satellite, check out our guide on how to photograph the moon with a camera. In addition to observing on your own, NASA also has both in-person and virtual events all over the world that you can attend this Saturday. Find an event near you here.
Photos: The Moon: 10 Surprising Lunar Facts
In addition to going out and looking up or attending an in-person or virtual event, there are many other ways to celebrate this event, which is annually sponsored by NASA's Lunar Reconnaissance Orbiter mission and the Solar System Exploration Division at NASA's Goddard Space Flight Center in Maryland and also has support from a number of other NASA partners.
Ways to celebrate the moon this weekend:
Those at home can also participate in a number of free activities, crafts and ideas from NASA . You can sketch the moon together, keep a moon journal, create moon-inspired artwork, create "lunar" impact craters using at-home materials, make your own lunar comic book, play moon photo bingo and much more.
For additional helpful resources to aid in your moon-gazing, NASA has made available a viewing guide, photography guide, activity guide and a moon map that you can print out and enjoy at home. And for more tips on photographing the moon, have a look through our astrophotography for beginners guide.
This year's Observe the Moon Night falls on the same day that NASA launches an exploratory new mission toward Jupiter. On Saturday, NASA's Lucy mission will launches toward the gas giant to study and soar around Jupiter's Trojan asteroids.
Email Chelsea Gohd at cgohd@space.com or follow her on Twitter @chelsea_gohd. Follow us on Twitter @Spacedotcom and on Facebook.
Join our Space Forums to keep talking space on the latest missions, night sky and more! And if you have a news tip, correction or comment, let us know at: community@space.com.
Chelsea "Foxanne" Gohd joined Space.com in 2018 and is now a Senior Writer, writing about everything from climate change to planetary science and human spaceflight in both articles and on-camera in videos. With a degree in Public Health and biological sciences, Chelsea has written and worked for institutions including the American Museum of Natural History, Scientific American, Discover Magazine Blog, Astronomy Magazine and Live Science. When not writing, editing or filming something space-y, Chelsea "Foxanne" Gohd is writing music and performing as Foxanne, even launching a song to space in 2021 with Inspiration4. You can follow her on Twitter @chelsea_gohd and @foxannemusic.
Get breaking space news and the latest updates on rocket launches, skywatching events and more!
Thank you for signing up to Space. You will receive a verification email shortly.
There was a problem. Please refresh the page and try again.
Space is part of Future US Inc, an international media group and leading digital publisher. Visit our corporate site.
© Future US, Inc. Full 7th Floor, 130 West 42nd Street, New York, NY 10036.