Both Apple and Alphabet have asked Amazon to improve content moderation for its Kindle app after it was found that children could use the app to access sexually explicit images, reports Reuters.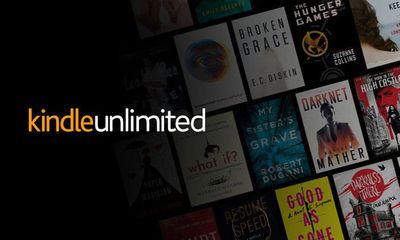 Amazon's Kindle platform sells adult-oriented books that include photographs that are not suitable for children, with the content first discovered by parents who contacted Reuters. The parents had purchased Kindle Unlimited for their pre-teen children because it included age appropriate books that were not available on Amazon's separate Amazon Kids+ subscription service.
Kindle Unlimited also offers books with full color nude photographs, which the children were able to download for free and with no parental checks as Kindle Unlimited provides all content for one $10/month subscription price. The books are self-published through the direct publishing feature of the Kindle service, which allows authors to publish their books instantly and make them available through Kindle Unlimited.
Apple did not provide detail on its communications with Amazon, but the company told Reuters the following: "We've shared these concerns with the developer and are working with them to ensure their app is compliant with our guidelines." Apple also changed the age rating of the Kindle app to 12 years or older from 4 years or older.
Apple's App Store guidelines do not allow apps that depict "overtly sexual or pornographic material," and app developers are "responsible for moderating the user-generated content on their platforms."
Google too said that it had contacted Amazon and that Google Play does not allow apps that contain or promote sexual content, while Amazon said that it is "reviewing all of the available information and taking action" based on its findings. Amazon said it is "committed to providing a safe shopping and reading experience" for customers and their families.
At the current time, the Kindle Unlimited service does not offer parental controls, and Amazon has not yet made any changes to the Kindle app or Kindle Unlimited.

A selection of quick iOS tips that will make you a lot more time-efficient in the long run.
A selection of macOS tips to make your Mac life a more effortless experience.
50 features and changes you might have missed in macOS Ventura.
Apple on July 24 released iOS 16.6, delivering a number of important bug and security fixes as work continues on the much larger iOS 17 update.
Next-generation version of iOS with overhauled communication apps, autocorrect improvements, a StandBy nightstand/desk mode, and more.
Lock Screen design overhaul, interactive widgets, Live Activities, Health app, and more.
Overhauled app designs, improvements for cyclists and hikers, new health insights, and more for Apple Watch.
Interactive desktop widgets, Web apps in Dock, Safari profiles, Game mode, and more.
1 day ago by Eric Slivka
5 days ago by Tim Hardwick
5 days ago by Tim Hardwick
2 weeks ago by Tim Hardwick
2 weeks ago by Tim Hardwick
 
MacRumors attracts a broad audience of both consumers and professionals interested in the latest technologies and products. We also boast an active community focused on purchasing decisions and technical aspects of the iPhone, iPod, iPad, and Mac platforms.