On Friday, Binance.US, the United States-based branch of the largest cryptocurrency exchange Binance, announced its decision to discontinue and cease trading for certain USD Advanced Trading pairs. This action is part of the exchange's transition towards becoming a "crypto-only exchange," where it will exclusively support trading between cryptocurrencies and stablecoin pairs while eliminating trading against the US dollar.
In an official statement released on July 14, Binance.US, a cryptocurrency exchange, confirmed that it will permanently remove and discontinue trading for various cryptocurrencies paired against USD in advanced trading. The affected cryptocurrencies include Bitcoin, Ethereum, BNB, Litecoin, Polygon MATIC, Cardano, Solana, VeChain, and the USDC stablecoin.
https://t.co/gM6e3xb9BX will remove select USD Advanced Trading pairs on 7/13 at 11 p.m. ET.
Trading remains available for all 150+ cryptocurrencies on $USDT Advanced Trading pairs, including USDT/USD. Select #cryptocurrencies may also support $BTC, $BUSD, $DAI or $TUSD trading.… pic.twitter.com/48n2lB8A6b
— Binance.US Customer Support (@BinanceUShelp) July 14, 2023

The affected trading pairs in the Advanced Trading section include ADA/USD, BNB/USD, BTC/USD, ETH/USD, LTC/USD, MATIC/USD, SOL/USD, USDC/USD, and VET/USD. Trading for these cryptocurrencies with USD Advanced Trading pairs will conclude on July 13 at 8 p.m. PDT / 11 p.m. EDT. Although the USDC/USD pair will be removed, trading with USD will still be available through the USDT/USD Advanced Trading pair.
Furthermore, users will still have the ability to trade over 150 cryptocurrencies on the Advanced Trading platform using USDT pairs. Additionally, certain cryptocurrencies may support trading with BTC, BUSD, DAI, or TUSD.
Additionally, BinanceUS stated that users can now deposit XRP as the cryptocurrency has been listed on their platform. The announcement revealed that trading for the XRP/USDT advanced trading pair will commence on July 14, 2023, at 6:00 a.m. PDT or 9:00 a.m. EDT.
Trading is now available for $XRP on #BinanceUS!
What's new:
– You can now trade XRP on the XRP/USDT Advanced Trading pair
– Deposits & withdrawals are now open for XRP
Follow us for the latest crypto news!
Learn more: https://t.co/ne0v1wF0uf
Get started 👇
— Binance.US 🇺🇸 (@BinanceUS) July 14, 2023

Following the Securities and Exchange Commission's (SEC) lawsuit against Ripple, accusing them of selling XRP as an unregistered security, Binance US decided to delist XRP from its platform. However, this delisting was specific to Binance US and did not impact the broader Binance crypto exchange, which continued to support XRP trading. Following Ripple's recent legal triumph in its three-year legal battle against the SEC, XRP is making a comeback on exchanges where it had previously been delisted.
Despite encountering several challenges in the U.S., such as the loss of banking partners and revenue streams, BinanceUS still allows users to engage in various activities, including buying, selling, and converting cryptocurrencies with USD. Additionally, users can utilize USD to trade 21 different cryptocurrencies. However, Binance US cautioned that its remaining partners may discontinue USD withdrawal services.
Taking steps to address the issue, on June 23, Binance US collaborated with its banking partners to resolve all delayed USD withdrawal requests. As a result, the crypto exchange now aims to process most USD withdrawal requests within the standard timeframe of 5 business days or less.

Comments are closed.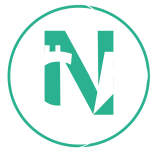 Crypto News Flash is your number one source for the latest news and information from the world of cryptocurrencies.
About us
Contact us
Legals
Data protection policy
*= Affiliate-Link
Risk warning and disclaimer: The contents of this website are intended solely for the entertainment and information of readers and do not provide investment advice or a recommendation within the context of the Securities Trading Act. The content of this website solely reflects the subjective and personal opinion of the authors. Readers are requested to form their own opinions on the contents of this website and to seek professional and independent advice before making concrete investment decisions. The information found on this site does not contain any information or messages, but is intended solely for information and personal use. None of the information shown constitutes an offer to buy or sell futures contracts, securities, options, CFDs, other derivatives or cryptocurrencies. Any opinions provided, including e-mails, live chat, SMS or other forms of communication across social media networks do not constitute a suitable basis for an investment decision. You alone bear the risk for your investment decisions. Read more!