According to a recent announcement from PancakeSwap, the decentralized exchange PancakeSwap, has officially launched on the Polygon zkEVM Beta.
The PancakeSwap exchange allows users to trade tokens and profit from liquidity pools and staking. While other leading protocols like Uniswap and SushiSwap run on the Ethereum network, PancakeSwap runs on the Binance Smart Chain (BSC).
However, the new development strengthens PankecakeSwap's ties with Ethereum, as the Polygon zkEVM Mainnet Beta is crucial for Ethereum's scalability.
Enhancing efficiency, reducing gas cost, and increasing network throughput ⚡️
🥞@PancakeSwap is now on Polygon #zkEVM, making it a go-to platform for seamless token swapping and liquidity provision.https://t.co/myBJg0FCke
— Polygon (Labs) (@0xPolygonLabs) June 30, 2023

Following the launch, the Polygon community can begin to take advantage of the Swap and Liquidity Provision functionalities provided by PancakeSwap v3. Additionally, the latest version of PancakeSwap will reduce trading fees while allowing for higher fee returns for liquidity providers.
Follow us for the latest crypto news!
As the announcement reads ;
We are thrilled to announce that PancakeSwap v3 has officially launched on the Polygon zkEVM Mainnet Beta, providing our vibrant community with the Swap and Liquidity Provision functionalities. With powerful features inherited from the latest version of PancakeSwap, this deployment brings lower trading fees, increased fee returns for liquidity providers, and improved capital efficiency, making it the industry's most efficient and user-friendly DEX.
Embracing Layer Two (L2) technology allows PancakeSwap to unlock new opportunities and provide network users with exceptional benefits. PancakeSwap has created a list of tasks in the PancakeSwap's Traverse the Treasure Islands Galxe Campaign to celebrate the newly attained milestone. Users can earn loyalty points and gain exclusive access to NFTs through the campaign.
With the launch of PancakeSwap v3 on Polygon zkEVM introducing Swap and Liquidity Provision functionalities to its ecosystem, users can seamlessly trade their favorite tokens while taking part in liquidity provision directly on the PancakeSwap platform.
The PancakeSwap v3 is also flexible enough to provide both traders looking to swap tokens and liquidity providers seeking passive income with a frictionless experience. Meanwhile, capital efficiency cost remains a significant focus point for PancakeSwap v3.
Capital efficiency is a crucial focus of PancakeSwap v3, enabling liquidity providers to concentrate their capital within specific price ranges where most trading occurs. Capital efficiency allows liquidity providers to maximize their earnings by making their assets work harder for them. With PancakeSwap v3, liquidity providers can achieve a capital multiplier of up to 4000x.
Additionally, a multi-tier fee structure ensures that traders on PancakeSwap spend as little as possible on trading fees. With four fee tiers on the platform, the only range from 0.01 percent to 1 percent, traders can pick a fee that suits their trading preference and liquidity pool.
Olivia Brooke has been writing about cryptocurrencies since 2018. She's currently fascinated by NFTs, and she remains committed to learning and writing about the broader cryptocurrency industry.
Comments are closed.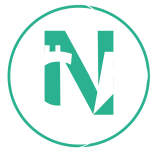 Crypto News Flash is your number one source for the latest news and information from the world of cryptocurrencies.
About us
Contact us
Legals
Data protection policy
*= Affiliate-Link
Risk warning and disclaimer: The contents of this website are intended solely for the entertainment and information of readers and do not provide investment advice or a recommendation within the context of the Securities Trading Act. The content of this website solely reflects the subjective and personal opinion of the authors. Readers are requested to form their own opinions on the contents of this website and to seek professional and independent advice before making concrete investment decisions. The information found on this site does not contain any information or messages, but is intended solely for information and personal use. None of the information shown constitutes an offer to buy or sell futures contracts, securities, options, CFDs, other derivatives or cryptocurrencies. Any opinions provided, including e-mails, live chat, SMS or other forms of communication across social media networks do not constitute a suitable basis for an investment decision. You alone bear the risk for your investment decisions. Read more!