We show you how to change download location and default save location on Windows 11 / Windows 10 with a few clicks in the in-built Settings app.
Contents
When you download or save a file on Windows 11 or Windows 10, the operating system wants to put your files in a default downloads folder or save location. This is suitable for many people, but for some, it can lead to the loss of vital space on their small OS drive. As a result, today we're going to show you how to change download location on Windows 11 / Windows 10, as well as how to change the Windows 10 / Windows 11 default save location.
As well as freeing up space on your c: drive, changing save and download location in Windows 11 / Windows 10 can speed up your workflow allow you to better take backups. You can save them to a separate virtual drive that you back up, for example, or to your OneDrive folder. Though you could do this previously by browsing, having Windows start you in the correct folder saves a lot of time.
Though we aim the methods below at a Windows 11 audience, they also work on Windows 10. You may see some changes to your UI, however, so just be aware of that. With that said, let's get started:
If you want to change where downloads go on Windows 11 / Windows 10, you need to move your downloads folder. However, doing so isn't as easy as cutting and pasting it to a different location. As you may have noticed, Windows 11 / Windows 10 does not allow you to move the folder via the traditional method, only create a shortcut to it or copy it.
So, how do you change the download location? Microsoft has thankfully implemented a handy UI in folder properties that makes it easy:
Press the Start button on your taskbar and click "File Explorer" in your pinned apps section. You can also press Windows + E if you don't have File Explorer pinned.

By default, your folder will point to C:UsersYourUserDownloads. We want to change that to a place of our choosing.

If you don't yet have a new downloads folder, you can right-click anywhere and press "New > Folder" to create one.


The Windows 10 / Windows 11 save location will modify which drive the OS prompts you to save files that you create or certain files from the internet to. Here's how you change it:
To do so, press the Start button and then click "Settings" in the pinned apps. If it's not in your pinned apps, you can press "Windows + I" to open it instead.

You can repeat this process for each media type if you like. For example, you may want your photos and videos to save to a different drive as they take up a lot of space, but keep your documents on the C: drive.


If you have a single hard drive or SSD but still want to change your Windows 10 / Windows 11 default save location, you can create a virtual drive. This won't free up any space, but it may help with organization or allow you to more easily perform backups. You can follow our dedicated virtual hard drive tutorial to do so or even create a dynamically expanding virtual hard drive.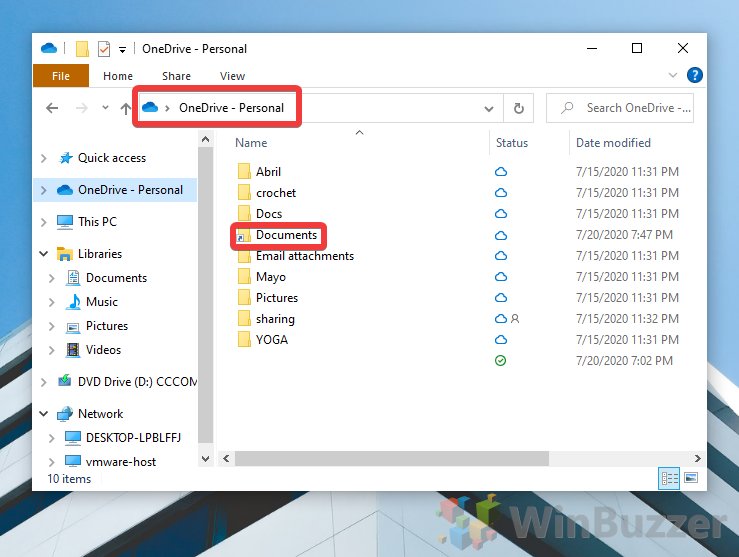 Now that you know how to change your download folder location default save location in Windows 11 / Windows 10, make sure they're syncing to OneDrive. You can use an mklink to save sync any directory to OneDrive and therefore make sure they're backed up.