Apple is expected to announce iOS 17 during its WWDC 2023 keynote on June 5, which is just over a month away. Ahead of time, rumors suggest the update will include at least eight new features and changes for iPhones, as outlined below.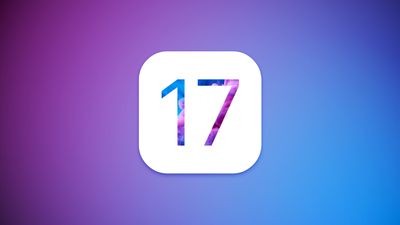 The first iOS 17 beta should be made available to members of Apple's Developer Program moments after the keynote, while a public beta will likely be available in July for members of Apple's Beta Software Program. As usual, the update should be widely released in September, around the time that new iPhones launch.
Some of the features and changes listed below might not be added until later iOS 17 versions, such as iOS 17.1 or iOS 17.2.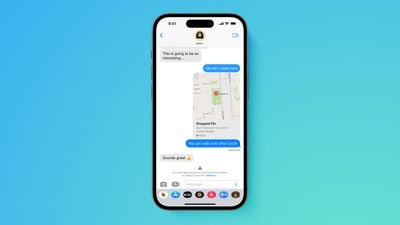 In December, Apple previewed a new iMessage Contact Key Verification security feature and said it would launch globally in 2023. This timeframe means the feature would be available in iOS 17, although it could launch earlier.
iMessage Contact Key Verification allows users who face "extraordinary digital threats," such as journalists, human rights activists, and government officials, to further verify that they are messaging only with the people they intend. In conversations between users who have enabled iMessage Contact Key Verification, users are alerted if a state-sponsored attacker or other malicious actor were ever to succeed breaching cloud servers and inserting their own device to eavesdrop on the conversation.
As an additional layer of security, iMessage Contact Key Verification users can compare a Contact Verification Code in person, on FaceTime, or through another secure call to further verify they are communicating only with whom they intend.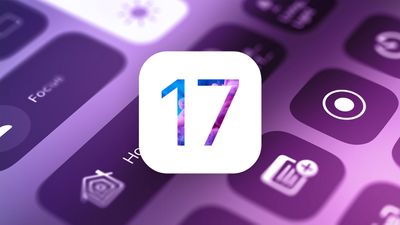 iOS 17 will feature a revamped Control Center, according to @analyst941, a source who accurately leaked some details about the iPhone 14 Pro's Dynamic Island before the device launched last year. The source said Control Center will be more customizable, and the flashlight brightness slider might become freely adjustable up or down, whereas it is currently limited to four preset brightness levels.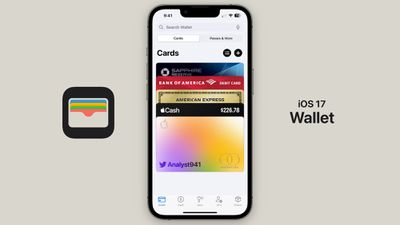 iOS 17 will include improvements to the Wallet app, according to Bloomberg's Mark Gurman. The leaker @analyst941 claimed the Wallet app will be redesigned with tabs and search functionality, as shown in the mockup above.
A revamp for Wallet could make sense as new features continue to be added to the app, including Apple Pay Later and Apple Card Savings.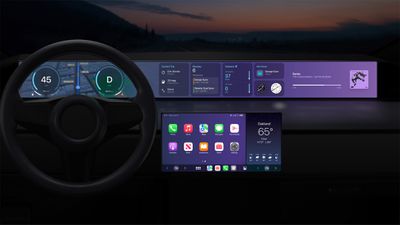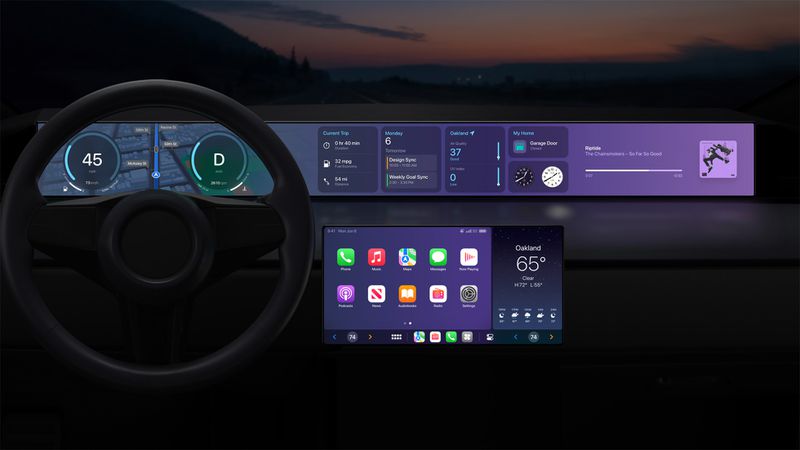 At WWDC 2022, Apple previewed the next generation of CarPlay, which will feature support for multiple displays, widgets, and integration with vehicle functions like the instrument cluster, climate controls, and FM radio.
Apple said the first vehicles with support for the next-generation CarPlay experience would be announced in late 2023, with committed automakers including Acura, Audi, Ford, Honda, Jaguar, Land Rover, Mercedes-Benz, Nissan, Porsche, Volvo, and others. Apple said it would share additional details about the next generation of CarPlay later this year, and this timeframe suggests it will be an iOS 17 feature.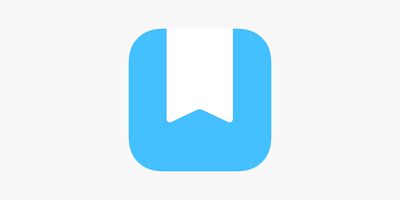 Apple is developing a journaling app for the iPhone that would compete with the likes of Day One, according to The Wall Street Journal. It's unclear when the app will be released, but it could be introduced alongside iOS 17 if ready.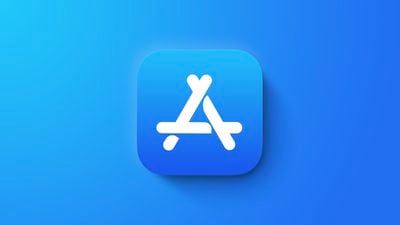 Bloomberg's Mark Gurman last year reported that Apple was preparing to allow app sideloading on the iPhone in order to comply with the European Union's Digital Markets Act. This would allow users to install apps outside of Apple's App Store, but the change is only expected to be made in European Union countries, at least initially.
Gurman said Apple has aimed to have the sideloading functionality ready as part of an "update to iOS 17," such as iOS 17.1 or later.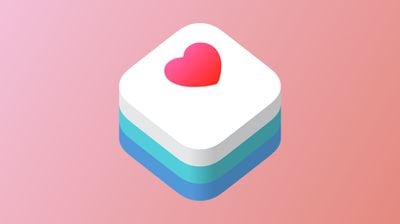 iOS 17 will include new tools for tracking emotion and managing vision conditions in the Health app on the iPhone, according to Bloomberg's Mark Gurman. He also expects the Health app to launch on the iPad this year.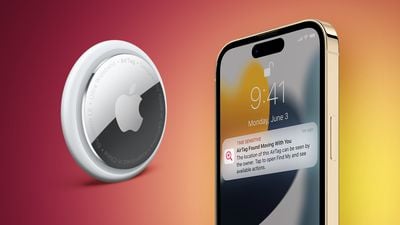 Apple and Google recently submitted a proposed industry specification to help combat the misuse of Bluetooth item trackers for unwanted tracking of individuals. As part of this initiative, Apple plans to expand AirTag-like unwanted tracking alerts to third-party item trackers in a future version of iOS. Tile, Chipolo, Samsung, Eufy, and Pebblebee have expressed support for the draft specification, according to Apple.
Apple plans to release a "production implementation" of the specification by the end of 2023 that will then be supported in a future version of iOS. Based on this timeframe, unwanted tracking alerts will likely be expanded in a later version of iOS 17.

A selection of quick iOS tips that will make you a lot more time-efficient in the long run.
A selection of macOS tips to make your Mac life a more effortless experience.
50 features and changes you might have missed in macOS Ventura.
Apple on July 24 released iOS 16.6, delivering a number of important bug and security fixes as work continues on the much larger iOS 17 update.
Next-generation version of iOS with overhauled communication apps, autocorrect improvements, a StandBy nightstand/desk mode, and more.
Lock Screen design overhaul, interactive widgets, Live Activities, Health app, and more.
Overhauled app designs, improvements for cyclists and hikers, new health insights, and more for Apple Watch.
Interactive desktop widgets, Web apps in Dock, Safari profiles, Game mode, and more.
3 days ago by Joe Rossignol
4 days ago by Eric Slivka
1 week ago by Tim Hardwick
1 week ago by Tim Hardwick
2 weeks ago by Tim Hardwick
 
MacRumors attracts a broad audience of both consumers and professionals interested in the latest technologies and products. We also boast an active community focused on purchasing decisions and technical aspects of the iPhone, iPod, iPad, and Mac platforms.