Michal van de Poppe, a renowned crypto analyst, tweeted that AVAX appears to be exhibiting bullish signs as it briefly surpassed the $14 resistance level. Van de Poppe suggests that Avalanche might experience a temporary cooldown before embarking on the next upward movement. 
Request 01 – $AVAX
Great move here, breaking through previous highs.
Swept all the highs, so some consolidation seems likely.
In that regard, areas at $12.70-12.95 are potentially for buying the dip towards $16. pic.twitter.com/owOlgHB6r9
— Michaël van de Poppe (@CryptoMichNL) July 8, 2023

In addition to AVAX, Van de Poppe also analyzed Zilliqa. He believes that after a remarkable 60 percent surge in a little over a month, ZIL will likely decline to approximately $0.018.
He wrote,
Good move on ZIL earlier, as we took out all the highs. That's why I'll wait for these lows and start investigating for longs.
Additionally, upon examining a Litecoin (LTC) chart on TradingView, the analyst observed a favorable occurrence referred to as a "nice sweep of the low." Litecoin, often called "digital silver" in the cryptocurrency industry, is the subject of analysis.
 According to Poppe, for Litecoin to gain momentum, it must successfully surpass the price levels ranging from $98.50 to $99.50.Litecoin is currently trading at $97.09, with a 0.59 percent decline.
Follow us for the latest crypto news!
For #Litecoin, nice sweep of the low.
Crucially, you'd want to break through $98.50-99.50 and then things could accelerate. pic.twitter.com/tWDs9Oigog
— Michaël van de Poppe (@CryptoMichNL) July 11, 2023

As of press time, Avalanche is trading at $13.21 with a 24-hour decrease of 1.4 percent. Additionally, in the last 24 hours, the coin hit its low of $13.16 and a recorded high of $13.47. The 24-hour volume of the coin is $118M and has a market cap of $4B. 
It is worth noting in the past year; the price has risen by 21.56 percent. Avalanche currently trades -18.49 percent below its $15.90 200-Day SMA. According to the 14-Day Relative Strength Index (RSI), 52.72, the crypto is now NEUTRAL and may move sideways for some time. Thirteen days, or 44 percent, out of the past 30 have been green.
Moreover, there has been a decline in the count of active addresses and completed transactions on the Layer 1 (L1) blockchain. This has led to a significant decrease in network activity on Avalanche [AVAX] over the past month. 
As of press time, Zil is trading at $0.0209 with a 24-hour increase of 2.55 percent. The coin has recorded a 24-hour volume of $19M and a market cap of $332M. In the last 12 months, the price has risen by 28.98 percent. Additionally,  Zilliqa is trading at -19.30 percent below the 200-Day SMA, which is $0.0254. Notably, the price of ZIL rose by 28.98 percent over the past 12 months. 
Currently, Zilliqa is trading at -19.30 percent below the 200-Day SMA ($0.0254). In the previous 30 days, there were 18 favorable days, equal to  60 percent of the total. More than 75.56 percent of the total supply is now in circulation.
Litecoin is currently trading at $97.09, with a 0.59 percent decline in the last 24 hours. With the approaching Litecoin halving, an anticipated event that occurs every four years similar to Bitcoin, the quantity of newly generated LTC and miners' rewards will be halved. This event, commonly known as "halving," is scheduled to occur on August 2nd, resulting in miners receiving 6.25 LTC from 12.5 LTC. 

Comments are closed.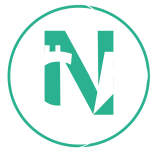 Crypto News Flash is your number one source for the latest news and information from the world of cryptocurrencies.
About us
Contact us
Legals
Data protection policy
*= Affiliate-Link
Risk warning and disclaimer: The contents of this website are intended solely for the entertainment and information of readers and do not provide investment advice or a recommendation within the context of the Securities Trading Act. The content of this website solely reflects the subjective and personal opinion of the authors. Readers are requested to form their own opinions on the contents of this website and to seek professional and independent advice before making concrete investment decisions. The information found on this site does not contain any information or messages, but is intended solely for information and personal use. None of the information shown constitutes an offer to buy or sell futures contracts, securities, options, CFDs, other derivatives or cryptocurrencies. Any opinions provided, including e-mails, live chat, SMS or other forms of communication across social media networks do not constitute a suitable basis for an investment decision. You alone bear the risk for your investment decisions. Read more!