The Solana (SOL) ecosystem is recuperating from the FTX and Alameda fallout that significantly damaged its reputation. According to our latest crypto price oracles, Solana (SOL) is trading at about $12.29, down approximately 95 percent since hitting ATH late last year. The Solana market has been downward after amassing crypto traders with a vast 2021 bull market. Moreover, the SOL coin made over 100x for the early investors.
Nevertheless, the close association with FTX and Alameda strengthened the bears, whereby SOL has not recovered from the recent dip. However, research by the onchain platform Messari indicates the developer base continues to widen.
"Developer data presents a stronger, stickier ecosystem of devs than the preeminent narrative would suggest. However, these statistics should be taken with caution, as the amount of data available cannot be considered fully robust," Messari's James Trautman noted.
James added that the total value locked (TVL) on the Solana ecosystem has significantly declined recently, despite several projects, including Ellipsis Labs, Drift, Friktion, and other projects announcing new Dapps.
"Helium's migration to Solana combined with the deployment of newer networks such as Hivemapper, Pollen Mobile, and Teleport indicate that Token Incentivized Physical Infrastructure Networks (TIPIN) are a burgeoning new subsector on Solana," Messari indicated.
The Solana ecosystem has attracted global cryptocurrency traders due to its high throughput, especially swing traders seeking high crypto volatility. As such, the existence of the Solana ecosystem has been significantly solidified in the cryptocurrency industry. 
Follow us for the latest crypto news!
Consequently, Solana developers are working hard to deliver on the promised roadmap. For instance, Solana's Saga dev kits are scheduled to start shipping in mid-December 2022. The Solana Mobile dapp store application is expected to open in January 2023. Most importantly, the Saga Web3 phones launched earlier will be available to the public in early 2023.
Notably, the Solana network reported a total of 2,306 validators with a total stake of approximately 370 million SOL as of December 8. Whereby the individual validators are distributed worldwide in more than 138 unique data centers.
According to Messari, most of the developers on the Sol network intend to continue building despite the FTX implosion. Remember, FTX and Alameda significantly helped the Solana ecosystem develop its trading and validator network. Reportedly, 72 percent of developers surveyed by Messari reported that their team was not affected by FTX. However, approximately 20 percent had personal or project funds invested in FTX. 
As of today, Monday, the Solana network enjoyed a market capitalization of approximately $4,522,590,163 with a 24-hour trading volume of about $167,467,302. 
While the crypto bear market sustains, SOL long-term holders are counting profits of approximately 2359.6 percent in two years. 
Let's talk crypto, Metaverse, NFTs, and CeDeFi, and focus on multi-chain as the future of blockchain technology. I like analyzing on-chain data in search of reliable investment.
Comments are closed.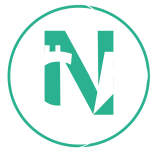 Crypto News Flash is your number one source for the latest news and information from the world of cryptocurrencies.
About us
Contact us
Legals
Data protection policy
*= Affiliate-Link
Risk warning and disclaimer: The contents of this website are intended solely for the entertainment and information of readers and do not provide investment advice or a recommendation within the context of the Securities Trading Act. The content of this website solely reflects the subjective and personal opinion of the authors. Readers are requested to form their own opinions on the contents of this website and to seek professional and independent advice before making concrete investment decisions. The information found on this site does not contain any information or messages, but is intended solely for information and personal use. None of the information shown constitutes an offer to buy or sell futures contracts, securities, options, CFDs, other derivatives or cryptocurrencies. Any opinions provided, including e-mails, live chat, SMS or other forms of communication across social media networks do not constitute a suitable basis for an investment decision. You alone bear the risk for your investment decisions. Read more!