Shiba Inu has since its inception strived to push beyond the meme tag to secure a place among the technologically focused digital assets. Its adoption has been massive and the projects in the pipeline are expected to push the asset even higher. Shiba Inu is currently trading at $0.000011 after surging by 0.6 percent in the last 24 hours and 1 percent in the last seven days.



In a recent Twitter post, an account identified as @ShibBPP predicted that the asset could hit $0.01. According to this user, the massive price movement could be propelled by three key things namely; mass adoption, staking or liquidity, and burning. 
The continuous growth of the SHIB burn rate has always been tipped as an important catalyst for upward movement. The Shibarium's functionality and burn mechanism has even led to an exponential growth of these burns. The SHIB burn rate increased by 35,500 percent on April 7.
In the last 24 hours, 1.1 billion SHIB tokens have been removed from circulation in three transactions. Compared to the average levels, this is a 5.5 million percent increase in the amount of burned tokens. Interestingly, 1,178,830,489 were removed from circulation in 26 transactions in the last seven days. 
The substantial token burn is expected to cause a supply and demand balance that may have a positive impact on its price. Based on its current price data, 588.2 trillion tokens must be incinerated to propel the price to $0.01. From the total supply of 1 quadrillion, 410,630,138,380,883 (410.63 trillion) has been burnt according to ShibBurn. 
Shiba Inu is also said to be in huge demand as whales keep accumulating the asset. Last month, two whales purchased 1 trillion tokens in separate transactions. The asset is expected to get back new rounds of investors and traders just as in 2021. Two years ago, the huge demand pushed the price to $0.000086. A repetition of this could increase volumes across exchanges and cause a price surge. 
Mass Adoption is another factor that could send the price to $0.01. Over the years, companies including BitPay, Binance, and CoinGate have largely promoted the use of cryptos as payment. This has opened the way for Shiba Inu to be used to make payments online, pay salaries, etc.



Today, Shiba Inu is supported by Binance gift cards and can be used at 5000 Points of Sale (PoS) across major cities in Italy. 
Revolutionize the way you spend with #Binance Gift Card in Italy 🇮🇹Convert fiat to crypto or share the gift of giving effortlessly with our new MrPay partnership, available at 5000 points of sale in major Italian cities.
Follow us for the latest crypto news!
This means users can now convert fiat to crypto and send or receive crypto. This is available for more than 270 cryptos including Shiba Inu. 


John's a cryptocurrency and blockchain writer and researcher with years of experience. He has a lot of interest in emerging startups, tokens, and the invisible forces of demand and supply. He holds a Bachelor's degree in Geography and Economics.
Comments are closed.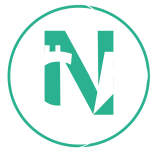 Crypto News Flash is your number one source for the latest news and information from the world of cryptocurrencies.
About us
Contact us
Legals
Data protection policy
*= Affiliate-Link
Risk warning and disclaimer: The contents of this website are intended solely for the entertainment and information of readers and do not provide investment advice or a recommendation within the context of the Securities Trading Act. The content of this website solely reflects the subjective and personal opinion of the authors. Readers are requested to form their own opinions on the contents of this website and to seek professional and independent advice before making concrete investment decisions. The information found on this site does not contain any information or messages, but is intended solely for information and personal use. None of the information shown constitutes an offer to buy or sell futures contracts, securities, options, CFDs, other derivatives or cryptocurrencies. Any opinions provided, including e-mails, live chat, SMS or other forms of communication across social media networks do not constitute a suitable basis for an investment decision. You alone bear the risk for your investment decisions. Read more!