Elon Musk, the Chief Executive Officer (CEO) of American electric vehicle giant, Tesla and the new owner of the micro-blogging site, Twitter Inc has announced a new Twitter Blue subscription, a move that may have an undertone for the crypto industry's first memecoin, Dogecoin (DOGE).
Also, there will be a higher priced subscription that allows zero ads
— Elon Musk (@elonmusk) January 21, 2023

Since Elon Musk took over the ownership of the social media platform, he has introduced a number of initiatives that many proponents of the memecoin believe may turn out to fuel the growth of the coin. According to a tweet shared by Musk on Saturday, the subscription to Twitter Blue may be increased over time and will contain zero ads.
This will go a long way to cushion the dwindling ad revenue on the social media platform that has recorded an exodus of advertisers since Musk took over. The Twitter Blue subscription currently costs $8 per month and in a bid to bypass the charges usually imposed by the duo of Apple and Google for payments made through their App Stores, Twitter charges an extra $3 for the monthly subscription.
Elon Musk is undoubtedly the biggest supporter of Dogecoin, and it has been very obvious with a series of tweets and jingles to help prop up the price of the cryptocurrency. With plans to change the entire revenue stream of the social media platform, the idea is that the firm will soon incorporate Dogecoin into its payment rails so that the interested subscribers who own the memecoin can make payments through it.
Dogecoin was designed as a payment token but in its earliest days, its utility was limited to its use as a tipping coin for Twitter or other social media creators. Over the past few years, Dogecoin has increased in its overall relevance with a number of high-profile investors now supporting its accumulation.
Many more firms and establishments including Mark Cuban's Dallas Mavericks accept payment for tickets and merchandise in DOGE. Before acquiring Twitter, Elon Musk also ensured that the memecoin is accepted as payment for Tesla products and also billed for embrace by Starlink, further helping to establish the foothold of the coin as a viable payment token.
Follow us for the latest crypto news!
Unlike Bitcoin (BTC) and even Ethereum (ETH) serves the same purpose, however, transactions conducted in DOGE take a relatively smaller gas fee when compared to the latter. With the plans to introduce a higher subscription for Twitter Blue, DOGE is on track to benefit immensely when it is finally pitched as a payment option.
While Dogecoin may be underperforming at the moment when compared to other popular memecoins like Shiba Inu (SHIB) and Bonk (BONK), it has relatively decent volatility that has kept its community relatively well knitted together.
At the time of writing, DOGE is changing hands at $0.08905, up 3.43 percent over the past 24 hours and by 5.79 percent over the trailing 7-day period. Judging by its previous momentous price leaps, the coin will have a massive upshoot whenever Elon Musk gets to announce its integration as payment for the platform.

Godfrey Benjamin is an experienced crypto journalist whose main goal is to educate everyone around him about the prospects of Web 3.0. His love for crypto was birthed when as a former banker, he discovered the obvious advantages of decentralized money over traditional payments.
Comments are closed.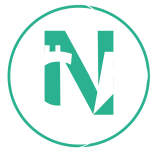 Crypto News Flash is your number one source for the latest news and information from the world of cryptocurrencies.
About us
Contact us
Legals
Data protection policy
*= Affiliate-Link
Risk warning and disclaimer: The contents of this website are intended solely for the entertainment and information of readers and do not provide investment advice or a recommendation within the context of the Securities Trading Act. The content of this website solely reflects the subjective and personal opinion of the authors. Readers are requested to form their own opinions on the contents of this website and to seek professional and independent advice before making concrete investment decisions. The information found on this site does not contain any information or messages, but is intended solely for information and personal use. None of the information shown constitutes an offer to buy or sell futures contracts, securities, options, CFDs, other derivatives or cryptocurrencies. Any opinions provided, including e-mails, live chat, SMS or other forms of communication across social media networks do not constitute a suitable basis for an investment decision. You alone bear the risk for your investment decisions. Read more!