The XRP market has received tremendous interest from global investors due to its support from Ripple Labs, despite the ongoing Ripple vs SEC lawsuit. Moreover, Ripple's On-Demand Liquidity – a digital payment program that utilizes XRP to settle transactions – is live in key markets including Brazil, Africa and Asia. Nonetheless, the XRP ledger has to be competitively scalable to accommodate the volume of 7.5 billion people across the world.
At the current state, the XRP Ledger consistently handles 1,500 TPS at a cost of $0.0002 per transaction on average. The XRP throughput is considerably low compared to competing blockchains like Solana which can support over 3,500 transactions per second at a similar cost.




Having been in existence since 2013, Ripple and XRP have made tremendous market penetration through notable partnerships with global financial institutions.
As a major crypto company with deep liquidity, Ripple has been offering extended capital support to its ODL customers through a line of credit (LOC) program. Ripple recently noted.
Beyond these core transaction advantages, companies using ODL also benefit from access to Ripple's Line of Credit (LOC) to cover their own capital needs, extend lines of credit to partners and offer flexible repayment terms,
With international banking systems like IMF and the world bank showing tremendous commitment to the cryptocurrency market and blockchain technology through CBDCs and stablecoins, Ripple is expected to be among the top gainers.
$XRP is perfectly positioned to serve as a world reserve #currency
Arthur Britto once said,
"#XRP must be scalable to accommodate 7.5 billion people."
It would also explain why the #IMF and the #Worldbank have been so positive about what #Ripple is trying to accomplish. pic.twitter.com/gZsiKqfuao
Follow us for the latest crypto news!
— Black Swan Capitalist (@VersanAljarrah) January 8, 2023

Moreover, XRP ledger's private chain launched earlier for CBDCs and stablecoins has received notable adoption including the Royal Monetary Authority (RMA) of Bhutan and the Republic of Palau.
The Ripple and XRP market is under siege from the ongoing lawsuit filed by the SEC two years ago. The lawsuit, which caused several crypto exchanges to delist XRP from spot trading, is expected to end in 2023, according to lawyers closely following the matter.
As such, the sixth largest cryptocurrency will be relieved from SEC shackles and ready to the moon. Moreover, the XRP price has been consolidating since hitting ATH in 2018, despite the 2021 crypto bull market. As of today, XRP price is trading around $0.35, down approximately 53 percent in the past year. However, the XRP price is up over 12947 percent in the past eight years of existence.




Ripple CEO Brad Garlinghouse has blamed the lack of crypto regulatory clarity, especially in the United States, for the slow cryptocurrency adoption. Garlinghouse is convinced that Ripple and XRP can handle global cross-border payments at ease if regulators increase their goodwill.
4/ Singapore, the EU, Brazil, and Japan all have crypto frameworks – and the UK is well ahead of the US. But the lack of coordinated standards globally (or any in the US) continues to push business to countries w/ lower regulatory bars – w/ sometimes catastrophic results (FTX).
— Brad Garlinghouse (@bgarlinghouse) January 3, 2023

John Kiguru is an accomplished editor with a strong affinity for all things blockchain and crypto. Leveraging his editorial expertise, he brings clarity and coherence to complex topics in the decentralized technology sphere. With a meticulous approach, John refines and enhances content, ensuring that every piece resonates with the audience.
Comments are closed.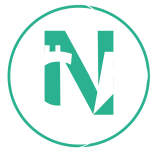 Crypto News Flash is your number one source for the latest news and information from the world of cryptocurrencies.
About us
Contact us
Legals
Data protection policy
*= Affiliate-Link
Risk warning and disclaimer: The contents of this website are intended solely for the entertainment and information of readers and do not provide investment advice or a recommendation within the context of the Securities Trading Act. The content of this website solely reflects the subjective and personal opinion of the authors. Readers are requested to form their own opinions on the contents of this website and to seek professional and independent advice before making concrete investment decisions. The information found on this site does not contain any information or messages, but is intended solely for information and personal use. None of the information shown constitutes an offer to buy or sell futures contracts, securities, options, CFDs, other derivatives or cryptocurrencies. Any opinions provided, including e-mails, live chat, SMS or other forms of communication across social media networks do not constitute a suitable basis for an investment decision. You alone bear the risk for your investment decisions. Read more!