Login
Vlad 11 May 2022
Google Android Smart wearables Wear OS Tablets
At its I/O developer conference today, Google not only made the Pixel 6a and Pixel Buds Pro official, but also teased a bunch of new products coming in the future.
Let's start with the Pixel 7 and Pixel 7 Pro, which will both be powered by the next generation of the Google Tensor SoC. The company's showing us their backs, and while the 'visor' design from the Pixel 6 family is intact, the camera bar itself is now made from polished aluminum which runs right into the frame on both sides, for a more integrated look.
The camera cutouts into the aluminum are very obvious too, for a bolder, even more recognizable look than what last year's Pixels were going with.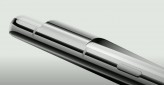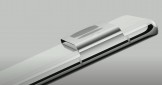 Google Pixel 7 Pro
The Pixel 7 has two rear cameras and the 7 Pro has three, so on that front things aren't going to change. The devices are expected to be fully announced this fall, alongside the next teased item – the Pixel Watch.
This is the first smartwatch developed from the ground up by Google, and the leaks were correct once again – it's round, it has a domed look to its glass, and will come with Fitbit integration since Google owns Fitbit.
That means you'll get fitness tracking with Active Zone Minutes, stats, progress, and personal fitness goals, continuous heart rate tracking, as well as sleep tracking powered by Fitbit. A new Google Home app is coming to Wear OS too, allowing easy control of your connected devices right from your wrist.
Finally, and surprisingly because this hasn't been leaked at all so far, Google is also working on a Pixel Tablet. This will be launched next year, and today the company decided to give us a sneak peek.
It's powered by Google Tensor, "designed to be a perfect companion to your Pixel phone". As you can see, the bezels are reasonably slim (for a tablet) and the front-facing camera is mounted inside one of them. Oh, and there's one single camera on the back.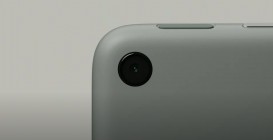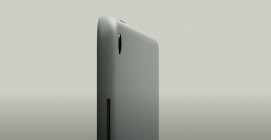 Google Pixel Tablet
These are all the details that are out right now. Google says it's designed to be the most helpful tablet in the world.
Looks like both Google and Apple are into the 'pill and hole' aesthetic. Expect to see a similar design in other Android phones too, especially the copycat Chinese phone makers.
Still think the smaller one should be around, 6.1 Matt back T9 keyboard option for disabled Flat glass. Love pixel.
Pixel tablet, ideal companion for your pixel phone…. Ipad, nearly a replacement for your macbook unless you do some intense coding, and even better for your productive work if you can utilise the Apple Pencil. Google isn't r…
Phone finder
All brands Rumor mill
Home News Reviews Compare Coverage Glossary FAQ RSS feed
Youtube Facebook Twitter Instagram
© 2000-2023 GSMArena.com Mobile version Android app Tools Contact us Merch store Privacy Terms of use