The world's richest man Elon Musk recently completed a $44 billion deal to take over Twitter on October 27, 2022. His takeover has been good news to free speech advocates with the Dogecoin community also expecting something positive with his long-standing interest in the ecosystem. 
In a recent tweet, Musk shared a slide of a discussion in one of the company's talks in which "Twitter 2.0" was unveiled. This is officially branded as "The Everything App". Even though not much information was disclosed about this development, Musk revealed that there could be new features including long-form tweets, the relaunch of blue-verified payments, and encrypted DMs.




However, the silence on the payment option has left the community in anticipation. With his interest in crypto and based on his previous tweets, it is expected that Dogecoin would be integrated into Twitter 2.0. 
In the past week, Dogecoin has surged by 24 percent as investors react positively to the Twitter 2.0 development. Its trading volume is $1,983,041,808.96, an 83 percent surge in the last 24 hours according to market data. 
Elon Musk previously said that Dogecoin is the real currency in an interview with the media.
The point is that Dogecoin was invented as a joke, essentially to make fun of cryptocurrency. Fate loves irony. What would be the most ironic outcome? The currency that started as a joke becomes the real currency. To the moon!
In an interview with Time Magazine, Musk disclosed that he would consider Dogecoin as a transactional currency rather than Bitcoin. His reason was primarily due to the transaction flow of both currencies.
At least at a space level, it is suitable as a store of value. But fundamentally, Bitcoin is not a good substitute for transactional currency. The total transaction flow that you do with Dogecoin in transactions per day has a much higher potential than Bitcoin.
Follow us for the latest crypto news!
In April, Musk disclosed the idea of adding Dogecoin as a payment method for the Twitter subscription service, Blue, triggering a price surge. Jane Manchun Wong, a popular tech blogger also mentioned that Twitter was working on a wallet prototype that would support crypto deposit and withdrawal. However, the type of crypto or the network is completely unknown. 




Avi Felman, head of trading at BlockTower Capital believes that most investors purchase the meme coin because they think it should have value. According to him, Musk is only pushing the message of "why can't Doge have value?" This is because people like these kinds of messages. Dogecoin becoming the crypto of Twitter is just a matter of time. 

John's a cryptocurrency and blockchain writer and researcher with years of experience. He has a lot of interest in emerging startups, tokens, and the invisible forces of demand and supply. He holds a Bachelor's degree in Geography and Economics.
Comments are closed.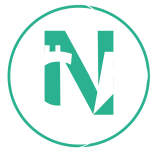 Crypto News Flash is your number one source for the latest news and information from the world of cryptocurrencies.
About us
Contact us
Legals
Data protection policy
*= Affiliate-Link
Risk warning and disclaimer: The contents of this website are intended solely for the entertainment and information of readers and do not provide investment advice or a recommendation within the context of the Securities Trading Act. The content of this website solely reflects the subjective and personal opinion of the authors. Readers are requested to form their own opinions on the contents of this website and to seek professional and independent advice before making concrete investment decisions. The information found on this site does not contain any information or messages, but is intended solely for information and personal use. None of the information shown constitutes an offer to buy or sell futures contracts, securities, options, CFDs, other derivatives or cryptocurrencies. Any opinions provided, including e-mails, live chat, SMS or other forms of communication across social media networks do not constitute a suitable basis for an investment decision. You alone bear the risk for your investment decisions. Read more!