The iPhone 16 and ‌iPhone 16‌ Plus will feature 8GB of memory and an A17 Bionic chip fabricated with TSMC's N3E process, according to Jeff Pu, a tech analyst at Hong Kong investment firm Haitong International Securities.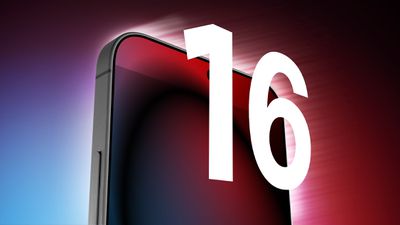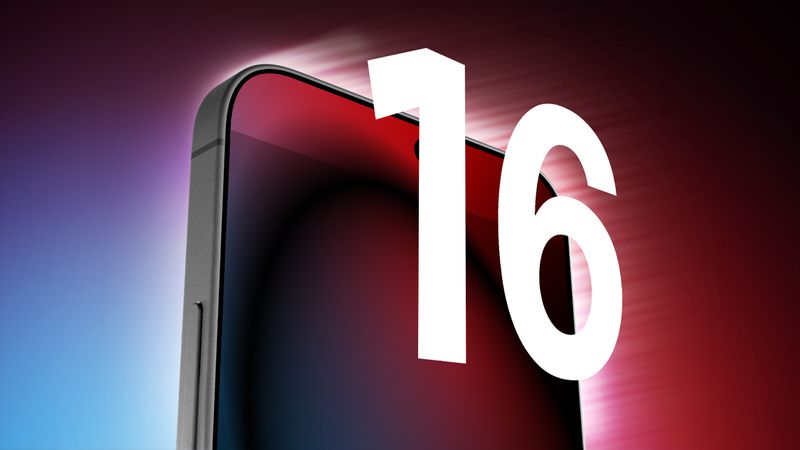 In a note to investors seen by MacRumors, Pu noted the significant RAM increase for the standard iPhone models next year and the switch to LPD5 memory. Apple's standard ‌iPhone‌ models have had 6GB of memory since 2021's iPhone 13. The iPhone 15 and ‌iPhone 15‌ Plus are expected to continue the trend. The iPhone 15 Pro and ‌iPhone 15 Pro‌ Max are expected to be the first iPhones to feature 8GB of memory, meaning that both the A17 Bionic and 8GB of memory from 2023's Pro models will trickle down to the standard models a year later.
Pu added that the A17 and A18 Bionic chips used in the ‌iPhone 16‌ lineup will be fabricated with TMSC's N3E process, its enhanced 3nm node. The A17 Bionic used in the ‌iPhone 15 Pro‌ and ‌iPhone 15 Pro‌ Max is expected to be Apple's first chip manufactured with a ‌3nm‌ fabrication process, resulting in major performance and efficiency improvements over the 5nm technique used for the A14, A15, and A16 chips.
The A17 Bionic chip used in the ‌iPhone 15 Pro‌ and ‌iPhone 15 Pro‌ Max will reportedly be manufactured using TSMC's N3B process, but according to Pu, Apple will switch to N3E next year when the chip is used in the ‌iPhone 16‌ and ‌iPhone 16‌ Plus.
N3B is TSMC's original ‌‌3nm‌‌ node created in partnership with Apple. N3E, on the other hand, is the simpler, more accessible node that most other TSMC clients will use. N3E has fewer EUV layers and lower transistor density than N3B, resulting in efficiency tradeoffs, but the process can provide better performance. N3B has also been ready for mass production for some time longer than N3E, but it has much lower yield. N3B was effectively designed as a trial node and is not compatible with TSMC's successor processes including N3P, N3X, and N3S, meaning that Apple will need to redesign its future chips to take advantage of TSMC's advancements.
Interestingly, this mirrors a rumor shared on Weibo in June. The move was said to be a cost-cutting measure that could come at the expense of reduced efficiency. At the time, it was thought unlikely that Apple would make such a drastic change to the A17 Bionic. The A15 Bionic chip in the iPhone 14 and ‌‌iPhone 14‌‌ Plus is a higher binned variant with one additional GPU core than the A15 used in the ‌iPhone 13‌ and ‌‌iPhone 13‌‌ mini, so some cross-generational differences despite outwardly featuring the same chip would not be unheard of, but this would be effectively retaining the same name on a fundamentally different chip.
Apple was originally believed to be planning to use the N3B for the A16 Bionic chip, but had to revert to N4 because it was not ready in time. It may be the case that Apple is using the N3B CPU and GPU core design originally designed for the A16 Bionic for the initial A17 chips, before switching to the original A17 designs with N3E later in 2024.

Our comprehensive guide highlighting every major new addition in iOS 17, plus how-tos that walk you through using the new features.
AirDrop over the internet, Apple Music favorites and playlist art, StandBy mode and Action button tweaks, and more.
Get the most out your iPhone 15 with our complete guide to all the new features.
A deep dive into new features in macOS Sonoma, big and small.
Updated with M3, M3 Pro, and M3 Max chip options, new Space Black color option on higher configurations, and more.
The new 24-inch iMac includes an M3 chip and supports Wi-Fi 6E, Bluetooth 5.3, and up to 24GB of memory.
The Apple Vision Pro AR/VR headset is set to launch in early 2024. It features dual 4K displays, gesture tracking, an M2 chip, and a $3,499 price tag.
M3 models in 13.6″ and 15.3″ sizes.
2 days ago by Tim Hardwick
2 days ago by Tim Hardwick
3 days ago by Joe Rossignol
2 days ago by Tim Hardwick
5 days ago by Tim Hardwick
 
MacRumors attracts a broad audience of both consumers and professionals interested in the latest technologies and products. We also boast an active community focused on purchasing decisions and technical aspects of the iPhone, iPod, iPad, and Mac platforms.