Apple is currently beta testing iOS 16.4, which includes a handful of new features and changes for the iPhone. Apple says the software update will be released to the public in the spring, meaning it will likely be available in March or April.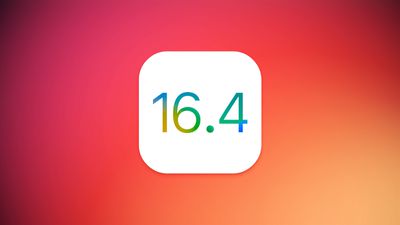 Below, we have recapped five new features coming to the ‌iPhone‌ with iOS 16.4, including additional emoji, web push notifications, and more.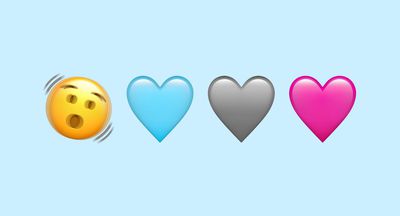 Image Credit: Emojipedia
iOS 16.4 adds new emoji introduced with Unicode 15.0, including a shaking face, a heart in three new color options, a donkey, a moose, a jellyfish, and others. Earlier this week, we provided a look at all of the new emoji coming with the update.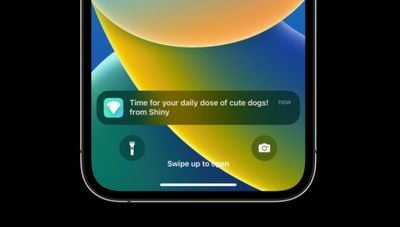 iOS 16.4 adds opt-in support for web-based push notifications via Safari on the ‌iPhone‌. This feature allows users to receive notifications from websites through Safari, just like notifications sent from App Store apps. Only websites that a user saves as a web app on the Home Screen can request to send push notifications.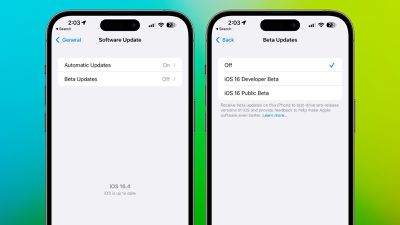 Starting with iOS 16.4, there is a new "Beta Updates" menu in the Settings app under General → Software Update. This menu will allow members of Apple's Developer Program to access developer betas of iOS without needing to install a configuration profile from the Apple Developer website, simplifying the beta installation process. It is also possible to easily enable public betas of iOS from the same menu.
The developer beta option will only appear on your ‌iPhone‌ if the device is signed into the same Apple ID you used to enroll in Apple's Developer Program. In future iOS releases, Apple says this new menu will be the only way to enable developer betas, preventing configuration profiles from being used and shared online for free.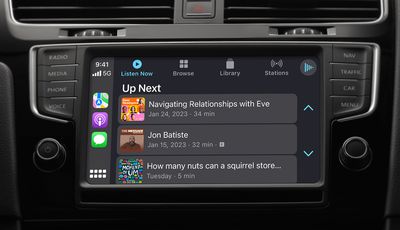 iOS 16.4 introduces several new features in Apple's Podcasts app across the ‌iPhone‌ and CarPlay.
A new Channels menu in the Podcasts app provides a list of podcast channels all in one place on the ‌iPhone‌, while the Up Next queue now includes episodes listeners have saved to their Library and episodes that they play from shows they do not follow.
‌CarPlay‌ now provides access to the Up Next and Recently Played queues from the Listen Now tab, along with podcast recommendations in the Browse tab.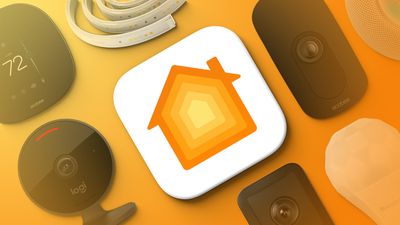 iOS 16.4 reintroduces Apple's revamped Home app architecture, which was initially rolled out with iOS 16.2 but temporarily pulled due to bugs.
After updating to iOS 16.4, an optional update is available in the Home app with new underlying architecture. Apple said the new architecture improves the app's performance, efficiency, and reliability for controlling smart home accessories. The new architecture follows the Home app gaining support for Matter accessories in iOS 16.1.

Our comprehensive guide highlighting every major new addition in iOS 17, plus how-tos that walk you through using the new features.
AirDrop over the internet, Apple Music favorites and playlist art, StandBy mode and Action button tweaks, and more.
Get the most out your iPhone 15 with our complete guide to all the new features.
A deep dive into new features in macOS Sonoma, big and small.
Updated with M3, M3 Pro, and M3 Max chip options, new Space Black color option on higher configurations, and more.
The new 24-inch iMac includes an M3 chip and supports Wi-Fi 6E, Bluetooth 5.3, and up to 24GB of memory.
The Apple Vision Pro AR/VR headset is set to launch in early 2024. It features dual 4K displays, gesture tracking, an M2 chip, and a $3,499 price tag.
M3 models in 13.6″ and 15.3″ sizes.
21 hours ago by Joe Rossignol
5 days ago by Tim Hardwick
5 days ago by Tim Hardwick
6 days ago by Joe Rossignol
5 days ago by Tim Hardwick
 
MacRumors attracts a broad audience of both consumers and professionals interested in the latest technologies and products. We also boast an active community focused on purchasing decisions and technical aspects of the iPhone, iPod, iPad, and Mac platforms.