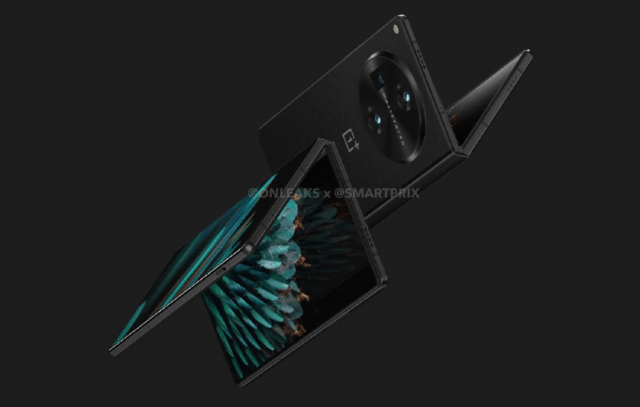 OnePlus has given strong indications regarding the name of its upcoming first-ever foldable phone. In a recent tweet, the company dropped a hint, suggesting that the device might be called "OnePlus Open." While not providing a direct confirmation, the tweet has generated excitement among tech enthusiasts eagerly awaiting OnePlus' entry into the foldable phone market.
The tweet, which reads 'We OPEN where other FOLD,' seems to imply the moniker "OnePlus Open" for their much-anticipated foldable smartphone. Prior to this, there were speculations about the name, with rumored possibilities including "OnePlus Fold" or "OnePlus V Fold."
While the specific details of the OnePlus Open are still shrouded in mystery, leaked renders and specifications have given us a glimpse of what to expect from this innovative device. The phone is expected to boast a tall form factor with a slim profile and a premium design.
We OPEN when others FOLD

— OnePlus (@oneplus) July 26, 2023
The back panel of the OnePlus Open is said to feature leather, housing a distinctive circular camera module with Hasselblad branding. The camera setup is rumored to include two 48 MP sensors and a powerful 64 MP periscope lens, promising exceptional photography capabilities.
As for its specifications, the OnePlus Open is rumored to feature an exterior display of 6.3 inches, which seamlessly unfolds into an interior display measuring 7.8 inches. Both displays are expected to utilize vibrant AMOLED panels with an impressive 120Hz refresh rate, ensuring smooth and immersive visuals.
Under the hood, the OnePlus Open is likely to be powered by a Snapdragon 8 Gen 2 processor, complemented by up to 16 GB of RAM and ample storage options of up to 256 GB, offering a powerful and seamless user experience.
To keep up with the demands of extensive usage, the device is expected to house a substantial 4,800mAh battery, supporting fast charging capabilities of up to 67W, allowing users to spend more time using the phone and less time charging it.
While the brand has recently announced the launch of the Ace 2 Pro smartphone in China, the OnePlus Open is anticipated to debut in the third quarter of this year. It's quite possible that the official unveiling of the foldable phone might coincide with the Ace 2 Pro launch.
As OnePlus enthusiasts eagerly await the arrival of their first foldable device, the OnePlus Open, excitement is building around how this innovative device will elevate the smartphone experience to new horizons. Stay tuned for further updates as OnePlus continues to push the boundaries of mobile technology with its cutting-edge offerings.