Facebook's iconic blue logo has undergone subtle design changes, with its logo now being trimmed down slightly which now appear a little rounder and aesthetically pleasing. Apparently, this makes it the first time since 2005 that the company has revamped its logo. The original logo was designed that year by Joe Kral and Cuban Council, who used Process Type Foundry's Klavka as starting point.
"When Facebook's logo was first created in 2005, the company was just getting started and we wanted the logo to feel grown up and to be taken seriously. Now that we are established, we set out to modernize the logo to make it feel more friendly and approachable. While we explored many directions, ultimately we decided that we only needed an update, and not a full redesign. We worked with Eric Olson — whose typeface Klavika was used in the original logo — and developed a custom typeface to reflect where we are now and where we are headed," John Higgins, Creative Director at Facebook told Brand New.
The new logo has been designed in collaboration by Facebook's in-house design team and Eric Olson of Process Type Foundry. While changes might appear rather subtle on the surface, though actually they heavily influence the overall demeanor of the logo. Most noticeable of them being the double-story 'a' which is now much shorter and rounder, without that noticeable hook over its top. The two 'o's and 'e' also appear more circular now, the 'b' now gets a more traditional influence, while the rest of the letters have been slightly lowered in height.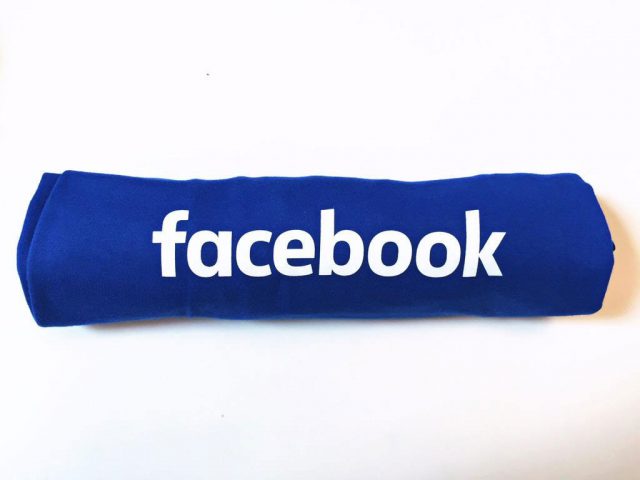 All in all, the new wordmark does appear more aesthetically pleasing and flatter than its predecessor. Despite the change, it still maintains that aura and demeanor of the original.
The newly revamped logo design also suggests a larger shift within the company, notes the WSJ. With the logo now being slightly trimmed down, it'll be easily visible on a smartphone screen, says Howard Belk, CEO of Siegal+Gale. He added that the glow on smartphone screens makes the letters fuzzier and less legible. Hence, clear lettering with more white spaces offer better legibility and look better as well.
"This is actually a huge change and it's much more than the 'a', it's driven by mobile," Belk concluded.