Finally, it is time to stop guessing what the M stands for in the forthcoming Android update. As the next iteration of the Android OS will be called Android 6.0 Marshmallow, confirmed Android's VP of engineering David Burke via his Twitter account on Monday.
The Mountain View giant has now ended all speculations as to the exact name of its forthcoming Android version. And as has been the tradition, the company has put a statue of the green droid holding the new dessert in the lawn of its Mountain View headquarters.
The company has also rolled out a 'near complete' SDK version of the new OS for developers, while the third and final Marshmallow preview can now be loaded on Nexus devices. However, these preview ROMs are not intended for consumer usage, said Google in a blog post. It further explains that when Android M finally launches to the public this fall, users will need to manually re-flash their device to a 'factory image' to continue receiving consumer OTA updates for their Nexus device.
Unlike its predecessor, the forthcoming Android 6.0 Marshmallow is primarily aimed at offering stability and performance improvements. It'll also bring with it new features like Android Pay, Tap on Now along with built-in support for a fingerprint scanner. In addition, it'll also offer support for USB Type-C standard along with native support for 64-bit ARMv8 architecture.
According to the SDK documentation, the Marshmallow will be Android v6.0 that'll start shipping later this fall. While the company is rumored to be working on two new Nexus smartphones to showcase the upcoming OS, one from Huawei, along with an LG made Nexus 5 whose images recently surfaced online over the weekend. Both devices are expected to get a built-in fingerprint scanner, as the forthcoming Android v6.0 now offers native support for the security measure.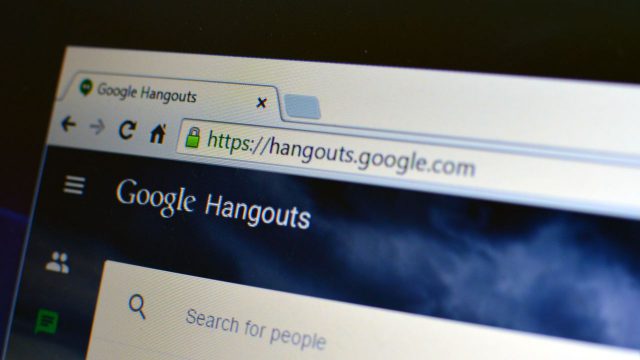 Meanwhile, Google also gives Hangouts a dedicated website, implying that users will no longer be required to open their Gmail or Google+ account if they want to access the service. Though as of now, the web version only runs on Chrome, Firefox, and Internet Explorer, as support for other browsers has not been rolled out yet.
The Hangouts web client offers access to almost all the features one would expect from the service. It gets large buttons to make video and audio calls, along with an enlarged contacts list on the left while the background is randomly selected and changes every time one visits the Hangouts web page. Google seems to be constantly ramping up its Hangouts app. Just a few months back, the company rolled out a major overhaul for Hangouts mobile version that brought with it Material design.
While just a few days ago, Google underwent a massive restructuring process that now makes it a part of the parent holding Alphabet Inc. The newly formed company will be headed by Larry Page as Sunder Pichai now becomes the top man at Google Inc.