HTC has started sending out press invites for an event planned on April 12, a date that tech enthusiasts have already earmarked as the HTC 10 launch date. Prior to this, we have already had several leaked images of the upcoming HTC phone with the specific date flashed on those.
Of course, HTC is not spilling all the beans at once though the hashtag "#powerof10" is a good indicator of what to expect. The event will be held simultaneously at three locations – New York, London, and Taipei while the proceedings will also be streamed live on the company's homepage.
The HTC 10 will also be significant for its makers given the bleak phase the company is going through at the moment. While the good response generated by its Vive VR headset did provide it with some much-needed respite, the company is also banking heavily on the upcoming flagship smartphone to continue with the good showing.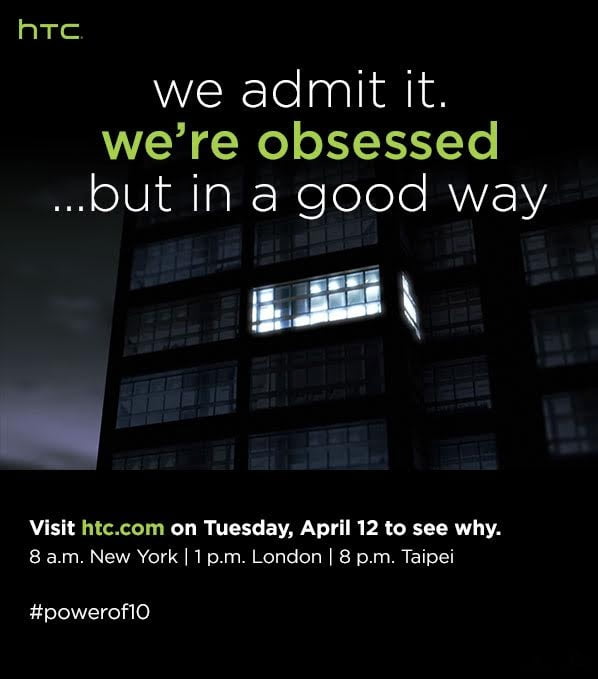 The 10 seems to have all to take on the competition so a far as the hardware is concerned. It packs in Snapdragon 820 chipset and Adreno 530 GPU that works together with a 4 GB RAM and 32 GB of storage (expandable via micr0SD slot). The handset will feature a 3000mAh battery, the largest that we have seen so far on any of its flagship mobiles.
HTC is also harping on the amazing camera capabilities that the new handset will sport, driven in part by the 12 UltraPixel rear camera with OIS and laser auto focus. Then there is also a 5MP front cam which should suffice for selfie shots.
However, while the above makes for an interesting read, the fact is there are more exciting devices available sporting the same internal setup. Take for instance the new Galaxy S7/S7 Edge or the LG G5 all of which are promising a more exciting ownership experience than the HTC 10 at the moment.
HTC might still have another ace up its sleeve, Super LCD 5 display as is being speculated instead of the standard LCD screen that the G5 offers. While the S7's AMOLED screen seems to have a better standing, the advantage with Super LCD 5 is its more vivid display along with lower power consumptions.
There is nothing much interesting with the looks of the HTC 10 either, except to draw consolation that it is an all metal affair here. But then, its rivals too are carved out of metal. What is amply clear is that the HTC 10 will score high on performance, build quality along with camera and battery times as well though it remains to be seen if those qualities prove to be enough to pull the Android flagship crowd away from the likes of the S7 or the G5 that seem to have some more to offer.