The new macOS Mojave is here, which, according to Apple introduces a whole new level in desktop computing experience. That again has to do with the host of new features that the new OS version comes with all aimed at providing users with a superior user experience than ever before.
Here is a compilation of all that makes the new macOS Mojave so special.
Dark Mode: This undoubtedly is one of the star features of the new Mojave version of the macOS. And what makes it so special is a new Mojave Desert desktop which is dynamic in nature, which means the image changes its looks as per the time of the day. So, if it's getting darker, the desktop should look almost the same as it would have been when being present at the spot during that time of the day. That apart, dark mode will put the focus on user content while controls recede into the background.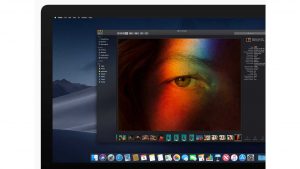 Stacks: This happens to be a new placeholder that Apple has introduced to ensure users have a cleaner desktop environment. So be it images, documents or anything else, all of those gets neatly organized in the stacks folder. A simple click on Stacks will also reveal all the contents.
Finder: There is the new Gallery view included in Finder, one that makes it easier for browsing photos. Plus, there are handy customizable options available as well that allows for a few quick tasks such as rotating the images and so on.
Screenshots: There is an update for Screenshots too, one that allows for screen recording as well. What's more, there is also the option to record or capture a part of the screen as well.
Markup: The Markup tool has been introduced to Finder, Quick Looks, and screenshots. This ensures the user will be able to take quick notes on say a PDF document, screenshot so much easier.
macOS gets iOS apps: The apps are News, Voice Memo, Stocks, and Home all of which gets a new home in the macOS Mojave. In fact, this happens to be the initial fruits of a continued effort on the part of Apple to introduce more of iOS apps to Mac.
Group FaceTime: As in iOS 12, Group FaceTime comes with the ability to engage with 32 users at the same time during a FaceTime call.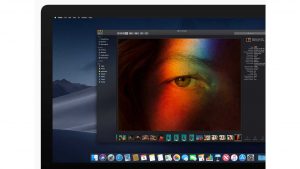 Continuity Camera: With this feature, users will be able to scan a document or shoot an image using the iPhone while the same gets added to the document on the Mac. Similarly, the opposite too works in that any document scanned on the Mac will deposit the same on the iPhone and so on.
Favicons gets introduced to Safari: The good old Safari browser has finally been updated to host Favicons at last. That does not make for a huge improvement but nonetheless does make the browser look a lot more interesting.