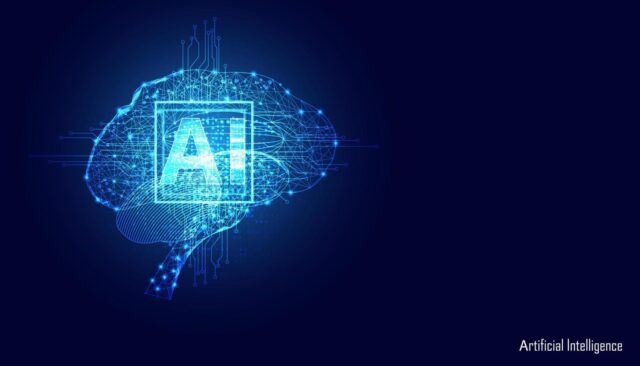 In a significant move to enhance national security in the age of artificial intelligence, the National Security Agency (NSA) has announced the establishment of a dedicated Artificial Intelligence Security Center. This initiative is a testament to the growing integration of AI technologies into U.S. defense and intelligence systems.
Key Highlights:
The AI Security Center aims to safeguard the U.S. against potential AI threats.
The center will oversee the secure development and adoption of AI capabilities.
It will also defend AI advancements from foreign adversaries.
The move reflects the government's increasing reliance on AI in defense and intelligence systems.
The NSA's decision to set up this center underscores the importance of building a robust understanding of AI vulnerabilities, especially in the face of foreign intelligence threats. As AI capabilities become increasingly integrated into U.S. defense and intelligence systems, there's an urgent need to ensure these technologies are both secure and resilient.
Army Gen. Paul M. Nakasone, the Director of the NSA, emphasized the center's role as a "focal point" for AI use by the government and the defense industry. He stated that the agency is committed to fostering the secure development and adoption of AI capabilities. Moreover, the center will play a pivotal role in defending AI advancements from potential threats posed by foreign adversaries.
Understanding AI's Role in National Security:
AI's growing prominence in national security cannot be understated. From predictive analytics to automated defense systems, AI is revolutionizing the way the U.S. approaches defense and intelligence. However, with great power comes great responsibility. The potential misuse of AI by malicious actors poses a significant threat to national security. Recognizing this, the NSA's new center will focus on:
Evaluating AI Vulnerabilities: Understanding potential weak points in AI systems to ensure they are safeguarded against external threats.
Promoting Secure AI Development: Ensuring that as AI technologies are developed, they adhere to the highest standards of security.
Defending Against Foreign Adversaries: Actively monitoring and defending against attempts by foreign entities to compromise U.S. AI systems.
The establishment of the AI Security Center is a testament to the NSA's proactive approach to national security in the digital age. By staying ahead of the curve and anticipating potential threats, the agency aims to ensure that the U.S. remains at the forefront of AI technology, while also safeguarding its national interests.
In Conclusion:
The creation of the NSA's Artificial Intelligence Security Center marks a pivotal moment in the evolution of national security. As the world becomes increasingly digitized, the threats we face are also evolving. The NSA's proactive approach to these challenges, as evidenced by the establishment of this center, ensures that the U.S. remains prepared and vigilant in the face of an ever-changing digital landscape. The crux of this initiative lies in understanding, adapting, and fortifying our defenses in an age where AI is not just an asset but a necessity.