Twitter has announced a new update to its iOS app, aimed at offering a "more unified" experience across iOS devices. The new update brings a more adaptive interface, making the Twitter iPad experience at par with its phone counterpart.
Twitter calls the new iOS update 'adaptive UI' as it offers a fluid design that allows the interface to adapt itself to different conditions, so users receive an optimized user experience across all iOS devices. Hence, iPad users from now on will be able to quote tweets, a feature that was updated on other devices back in April.
The latest Twitter app update for iOS also brings new multitasking features to the table, which'll be coming shortly when Apple rolls out iOS 9 next week.
"Previously, Twitter for iPhone and iPad offered very different experiences. Now, Twitter apps on these devices will be more consistent regardless of which one you're using. Starting today, iPad users will be able to create and see revamped quote Tweets, explore trending topics in search, visit product and place pages, and more," explains Twitter in a blog post.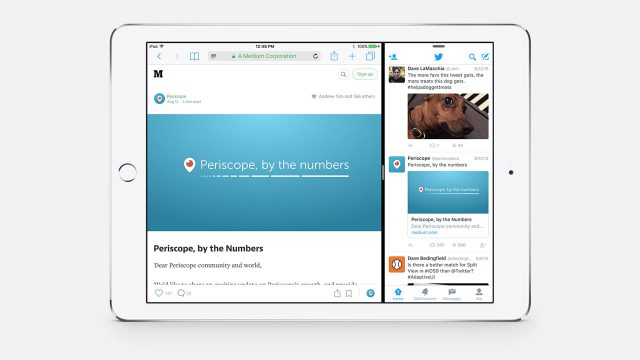 Apple has been introducing more flexible size classes since iOS 8, a feature that app developers have been able to take advantage of. Moreover, Twitter believes that the new adaptive approach will further allow the app to support and adapt to new iOS features quickly.
According to Twitter, its new iOS philosophy is 'a way of thinking about environment rather than device, and designing for all possible environments'. Twitter thinks of the app like a pyramid, as content width can adjust itself automatically to text size changes. Implying that whenever a new feature is introduced to the Twitter app from now on, it can be shipped across multiple devices 'at once with an experience suitable for all devices.'
The company further says it is no longer Twitter for iPhone or iPad, but rather it's 'Twitter for iOS'.
Interested users can grab the latest version of Twitter for iOS via the App Store now, though it seems the new update is being rolled out gradually on an account by account basis.