Asus kept its Computex sojourn rather simple this year. For there were none of the sci-fi robots or other electronic gizmos that are a usual fare at events like the Computex. Companies too take great care to introduce those just to convince visitors of their technological prowess, even if not all of those eventually make it to the market.
Asus broke from the tradition and instead launched a ton of laptops, each with their unique USPs; from the thinnest to the most powerful with everything in between. Here is a compilation of all of them.
ZenBook Flip S (UX370): This mark one of the two new entrants (the other being ZenBook Pro UX550) to the company's famed ZenBook line-up. That, however, isn't the only claim-to-fame of the new laptop as it also happens to be the slimmest and lightest around as well.
According to Asus, the ZenBook Flip S measures just 10.9mm at its thickest point, besides weighing in at only 1.1 kilos. For comparison's sake, its nearest competitors, the MacBook Air measure 17mm and weighs 1.35 kilos. The HP Spectre x360 does slightly better with corresponding figures of 13.8mm and 1.29 kilos.
The rest of the specification of the ZenBook Flip S include an Intel Core i7-7500U CPU, up to 16 GB of RAM along with 1 TB of SSD. It comes with a USB-C port and a 13.3-inch 4K touchscreen display that also flips 360-degrees to act as a tablet. Battery life claimed is around 11.5 hours, which is commendable considering its 4K display.
The range starts at a quite decent $1,099 with availability starting from September onwards.
ZenBook Pro (UX550): This one is aimed at regular laptop users but has enough oomph to appeal to the gamers as well. It features a seventh gen Core i7-7700HQ quad-core chip, Nvidia GTX 1050Ti GPU, 16 GB of DDR4 RAM along with a 15.6-inch 4K display.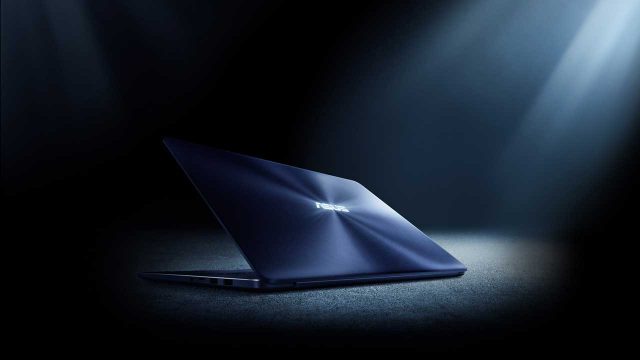 The ZenBook Pro boasts of an 18.9mm profile and weighs just 1.8 kilos. Battery life claimed is also a quite commendable 14 hours. Availability starts in July and will start at $1,299.
ZenBook 3 Deluxe (UX490): The new ZenBook 3 Deluxe marks a further evolution of the company's ZenBook 3 laptop it launched last year. Asus had then described the ZenBook 3 as the 'world's most prestigious laptop'. The new ZenBook 3 Deluxe continues with that but is also being held aloft as the world's thinnest 14-inch laptop as well, with its thickness of just 12.9mm.
It otherwise boasts of a Core i7 chip, a 1080p display along with twin Thunderbolt 3 ports. The range starts at $1,199.
VivoBook Pro 15 (N580): It is all mid-range offering from here onwards, with the new VivoBook Pro chipping in at $799. For that much of your hard earned money, what you get is Core i7 processor, GTX 1050 GPU along with a 15.6-inch 4K display. Availability starts this summer itself.
VivoBook S15 (S510): At just $499, the VivoBook S is clearly the most affordable of the lot but still boasts of a Core i7 chip and Nvidia GTX 940MX GPU in the highest rated model. It also comes with a 15-inch display and measures 17.9mm at its thickest point.