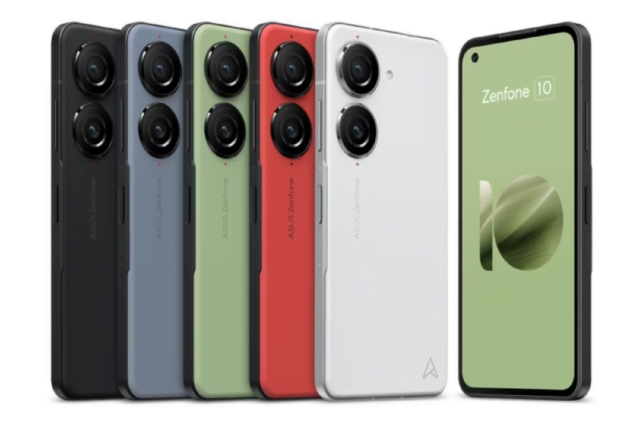 Recognized for its exemplary compact flagship models, such as the ASUS Zenfone 10, which seamlessly blends performance with a reduced form factor, ASUS has garnered praise for its commitment to retaining features like the 3.5mm headphone jack. This dedication to providing a compact flagship experience without compromising on quality has been lauded by tech enthusiasts. However, recent reports hint at an impending conclusion for this lineup, claiming ASUS has opted to shut down its Zenfone division.
As Technews Taiwan claimed in a report, ASUS is currently undergoing an internal restructuring process, which has led to the trimming of certain departments. Among the casualties of this restructuring is purportedly the Zenfone division, which is rumored to have been shuttered. Employees formerly associated with this division are said to have been assimilated into other segments of the business, including the ROG Phone team.
Sources further claim that the Zenfone 10 could mark the conclusion of the Zenfone series. With the dissolution of the division, prospects for a successor to this model appear bleak. Earlier this month, ASUS suspended the option for Zenfone owners to unlock bootloaders. The company clarified that this move does not signify a permanent halt to unlocking options, but rather a temporary unavailability of the associated tool.
In recent weeks, community members noticed the removal of older Zenfone firmware versions from ASUS's official website. In response, community moderators clarified that ASUS no longer furnishes past firmware iterations or downgrade packages, thereby emphasizing the importance of users operating on the latest firmware versions.
Meanwhile, key specifications of the Zenfone 10 encompass a relatively compact 5.92-inch AMOLED display featuring a 144Hz refresh rate and an FHD+ (1080p) resolution. Powering the device is the robust Snapdragon 8 Gen 2 chipset, while configuration choices span from 8 GB of RAM accompanied by 128 GB of storage to an impressive 16 GB of RAM paired with 512 GB of storage. The rear camera module centers around a 50 MP primary camera complemented by a 13 MP ultra-wide variant. For video calls, selfies, and more, a 32 MP front-facing camera is equipped. The device maintains its functionality with a 4300mAh battery.
Should these reports prove accurate, the absence of the Zenfone lineup would undoubtedly reverberate within the smartphone ecosystem. While the potential for further ROG-branded releases remains, the departure of the Zenfone series would leave a void for aficionados of streamlined Android experiences within the realm of compact smartphones.