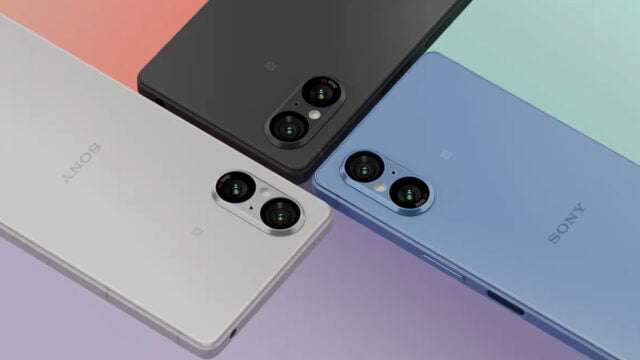 The Sony Xperia 5 V is the newest kid in the compact flagship block.  And one of its most coveted features happens to be the 52 MP Exmor T primary camera. Effectively 48 MP in resolution, the Exmor T primary camera however isn't an entirely new development as Sony had first debuted this sensor on the Xperia 1 V. That said, what sets it apart is Sony's fresh approach to the unit that has provided it with a fresh new twist.
What Sony managed to achieve is they have harnessed the primary camera for 2x zoom capabilities while bidding farewell to the telephoto lens. Accompanying this powerhouse is a 12 MP ultra-wide angle shooter sporting a 16mm lens. Although the Xperia 5 V may not outshine the Galaxy S23 Ultra or the Google Pixel 7 Pro in terms of zoom range, it promises to hold its ground in various photographic scenarios.
Under the Xperia 5 V's hood, you'll find the robust Snapdragon 8 Gen 2 chipset, complemented by 8 GB of RAM and 128 GB of storage, the latter being further expandable via the microSD card slot. Staying true to Sony's legacy, this flagship retains the cherished 3.5mm headphone jack. The device maintains its compact form factor, housing a 6.1-inch FHD+ HDR OLED display with having 120Hz refresh rate. However, unlike some leading Android smartphones, this panel doesn't support variable refresh rates, which may disappoint some users.
Further, in a bid to cater to content creators, Sony has also introduced the Video Creator app, a dynamic tool that can automatically craft captivating short clips from your selected photos and videos, ready for sharing across social media platforms. Notably, the Xperia 5 V comes equipped with a dedicated video recording microphone, ensuring pristine audio capture for vloggers and videographers alike.
Sony's engineering prowess shines through with the Xperia 5 V's remarkable 5,000mAh battery. While the 30W charging speed may not set any records, a 50 percent charge can be achieved in just 30 minutes. Sony claims that thanks to improved power efficiency, the Xperia 5 V will offer extended battery life compared to its predecessor. Additionally, wireless charging adds an extra layer of convenience to the mix.
In terms of build, the Xperia 5 V is marginally heavier and thicker compared to its predecessor. Given its compact stature, though, these changes are unlikely to be a significant concern for most users. The Sony Xperia 5 V is scheduled for release in late September, with a price tag of €999 in Europe and £849 in the UK.