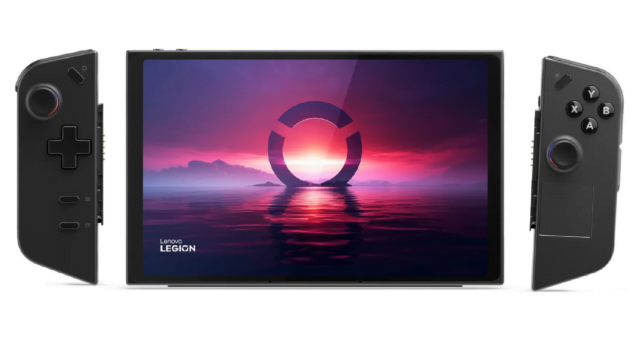 Here comes Lenovo's latest offering, the Legion Go which comes across as a gaming handheld in the style of the Nintendo Switch, running on Windows and poised to establish its presence in the fast-growing realm of gaming handhelds.
At first glance, the Legion Go appears to be a direct rival to the Rog Ally. Both devices operate on the Windows platform and are powered by the same AMD Ryzen Z1 Extreme processor featuring RDNA graphics. They each boast 16 GB of RAM, and although Lenovo provides a broader array of storage options which ranges from 256 GB, 512 GB, to 1 TB compared to Rog Ally's single 512 GB offering, their M.2 drives are nearly identical. Even the price point matches at $699.
However, what truly distinguishes the Lenovo Legion Go from its competitors is its detachable Nintendo Switch-style controllers. These controllers function similarly to those on the Nintendo Switch: slide them off, prop up the Legion Go using its kickstand, and immerse yourself in gaming. Despite its handheld allure, the Legion Go is, at its core, a Windows PC and it adapts accordingly. Slotting the right controller into a base transforms it into a fully operational, albeit unconventional, mouse for FPS games. Lenovo however hasn't disclosed many details about this functionality, such as whether it can be used as a mouse outside of gaming scenarios.
The Lenovo Go isn't the most unconventional product the company introduced today. The Legion Glasses are a pair of eyeglass frames incorporating 1080p, 60Hz monitors. These glasses come equipped with speakers and a USB-C port for direct connection to compatible devices, allowing you to indulge in gaming. However, these innovative glasses come with a substantial price tag of $329.
Last but not least, there are the Legion E510 RGB Gaming earbuds. Unlike wireless earbuds, these earbuds connect to your device via USB-C. Nonetheless, they offer an added touch of style with their RGB strip. Priced at $49.99, they prove to be more budget-friendly compared to many of the wireless earbuds on the market.
All these Lenovo products are slated for release in October of this year.