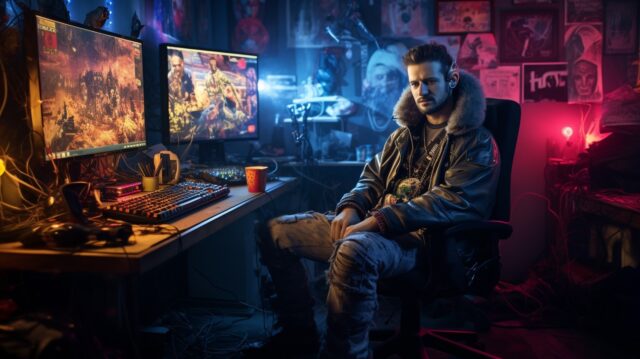 Fast Travel Games, a renowned name in the virtual reality gaming industry, has recently announced its latest project, 'Mannequin.' This hide-and-seek VR multiplayer game is set to launch in 2024 and promises to bring suspense, social deduction, and fast-paced action to the gaming world. The game will be available on PlayStation VR2, PC, and Quest platforms.
Gameplay Mechanics
'Mannequin' introduces an asymmetric multiplayer experience where players can either assume the role of aliens or special agents. The aliens, referred to as 'mannequins,' have the unique ability to blend in among frozen earthlings. On the other hand, special agents are tasked with hunting down and exterminating these mannequins. The game allows up to five players to engage in this high-stakes game of cat and mouse.
A New Direction for Fast Travel Games
Fast Travel Games is primarily known for its single-player VR experiences like 'Cities: VR' and the upcoming 'Vampire: The Masquerade – Justice.' However, 'Mannequin' marks the company's first venture into in-house multiplayer titles. This move signifies a significant shift in the company's focus, aiming to capture a broader audience by offering a more interactive and social gaming experience.
Key Features
Asymmetric Gameplay: Choose between being an alien 'mannequin' or a special agent.
Multiplatform Support: Available on PlayStation VR2, PC, and Quest.
Up to 5 Players: Engage in suspenseful gameplay with up to five players.
Social Deduction: Use wit and strategy to unmask the aliens among you.
What to Expect
The game is set in a world where time has stopped, and all attempts to make contact with the aliens have failed. Special agents are deployed to neutralize the threat once and for all. The game promises to deliver suspense, social deduction, and sudden, fast-paced action, making it a must-try for fans of multiplayer VR games.
Quick Takeaways
'Mannequin' is an asymmetric multiplayer VR game set to launch in 2024.
The game will be available on PlayStation VR2, PC, and Quest.
Players can choose to be aliens or special agents, each with unique abilities and objectives.
This is Fast Travel Games' first venture into multiplayer titles, marking a significant shift in their gaming portfolio.
For those looking to experience a new kind of multiplayer VR game, 'Mannequin' is definitely one to watch out for. With its unique gameplay mechanics and the reputation of Fast Travel Games backing it, this game is poised to be a hit when it launches in 2024.