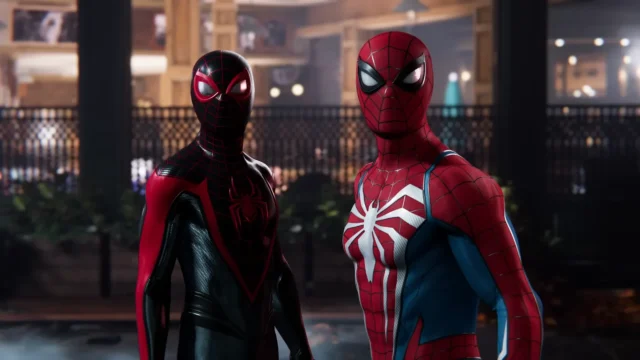 The highly anticipated Spider-Man 2 game is set to swing its way onto the PS5 on October 20, 2023. As the release date inches closer, fans are eager to know every detail about the game. One of the most sought-after pieces of information has finally been revealed: the game's playtime.
Playtime Comparable to Original
Insomniac Games, the developer behind the Spider-Man franchise, has confirmed that the playtime for Spider-Man 2 will be in the same ballpark as the original Marvel's Spider-Man game. For those who have played the first installment, this means that you can expect around 30 hours of gameplay for a complete playthrough.
What's New in Spider-Man 2?
The game promises a host of new feature and abilities for our favorite web-slinging heroes. Peter Parker will showcase new Symbiote powers and Spider-Arms that are described as aggressive and relentless. On the other hand, Miles Morales brings an electrifying quality to his bioelectric venom power, along with evolved venom abilities.
Freedom to Choose Your Spider
In a unique twist, the game will allow players to quickly swap between Peter Parker and Miles Morales. This feature takes advantage of the PS5 console's SSD, enabling nearly instant character swaps. Players will have the freedom to choose their preferred Spider-Man for different parts of the game.
Key Takeaways
Spider-Man 2 is set to release on October 20, 2023, for the PS5.
The game's playtime is expected to be around 30 hours, similar to the original Marvel's Spider-Man.
New abilities and features have been added for both Peter Parker and Miles Morales.
Players can quickly swap between the two Spider-Men during gameplay.
Final Thoughts
The revelation about the game's playtime has certainly added to the excitement surrounding Spider-Man 2. With new abilities, the freedom to choose your Spider-Man, and a playtime that promises hours of entertainment, this game is shaping up to be another blockbuster hit for Insomniac Games.
Important Information
Release Date: October 20, 2023
Platform: PS5
Playtime: Around 30 hours
Developer: Insomniac Games
Get ready to swing through the streets of New York City once again as your favorite web-slinger!