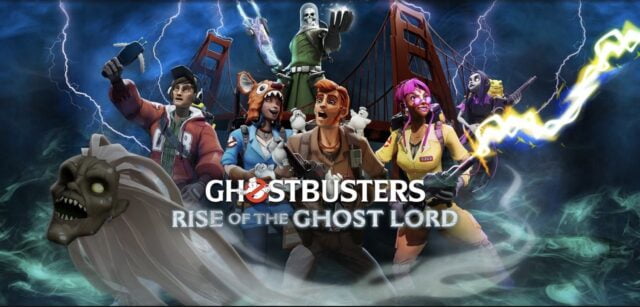 The world of virtual reality gaming is about to get a spooky twist with the upcoming release of "Ghostbusters: Rise of the Ghost Lord." This highly anticipated VR game promises to immerse players in the iconic Ghostbusters universe like never before.
Release Date and Compatibility
"Ghostbusters: Rise of the Ghost Lord" is slated for release on 26th October 2023. The game will be available for PlayStation 5 (PSVR 2) and Meta Quest headsets. For those wondering about compatibility, the game is playable on PSVR 2 and Meta Quest 2. Additionally, it's compatible with Meta Quest Pro and the Meta Quest 3. However, it's worth noting that the game won't be compatible with the PlayStation 4's original PSVR headset or any other headsets at the time of writing.
Cross-Play Support
One of the standout features of this game is its support for cross-play. This means players can team up in squads of up to four, regardless of whether they're playing on PlayStation or Meta VR headsets. This feature is sure to enhance the co-op experience, allowing friends to join forces and bust ghosts together, irrespective of their gaming platform.
Living the Ghostbuster Dream
Being a Ghostbuster has been a childhood dream for many. From fans of the original 80s movies to those introduced to the franchise through the newer films like "Ghostbusters: Afterlife," the allure of donning the proton pack and catching ghosts has remained strong. This game aims to bring that dream to life, leveraging the power of VR to offer an immersive ghostbusting experience. Early previews of the game have been promising, indicating that players have a lot to look forward to.
Key Takeaways:
"Ghostbusters: Rise of the Ghost Lord" releases on 26th October 2023.
Compatible with PSVR 2, Meta Quest 2, Meta Quest Pro, and Meta Quest 3.
The game supports cross-play for a seamless co-op experience.
Offers an immersive Ghostbusters experience in VR.
In conclusion, "Ghostbusters: Rise of the Ghost Lord" is shaping up to be a must-play title for both Ghostbusters fans and VR gaming enthusiasts. With its release just around the corner, players should gear up for an unforgettable ghostbusting adventure.