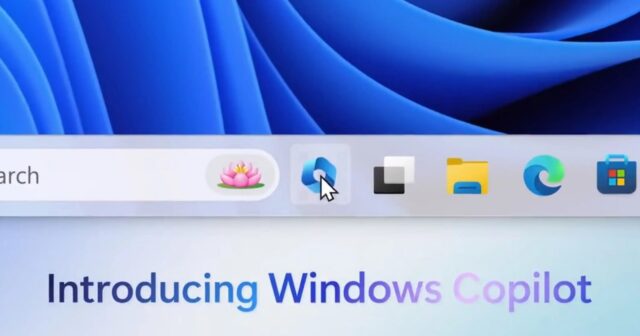 In a groundbreaking move, Microsoft has announced the launch of its unified Copilot, an innovative AI companion designed to revolutionize user interaction with technology. This integration aims to enhance productivity by providing a seamless AI experience across Bing, Edge, and Windows.
A Groundbreaking AI Companion
Microsoft's Copilot is not just another AI tool; it's an everyday companion designed to change the way people interact with technology. Announced at a significant event in New York, this AI solution promises to be a game-changer in the tech industry.
Merging Separate Experiences
Previously, users had distinct Copilot experiences on different platforms. However, starting September 26th, these separate experiences will merge, providing users with a unified and consistent AI experience whether they're using Windows, Edge, or Bing.
Rolling Out in Phases
Microsoft has revealed that Copilot will begin its rollout as part of a free update to Windows 11 starting September 26. Furthermore, this AI companion will be extended across Bing, Edge, and Microsoft 365 later this fall. This phased approach ensures that users across different platforms can benefit from this integration at different times, making the transition smoother and more efficient.
More Than Just an AI
Copilot is not just limited to being an AI tool that users can interact with. It's designed to be an integral part of the user's daily tech interactions. Whether it's being used as an app or revealing itself when needed, Copilot promises to be there for the user, enhancing their tech experience and making tasks more streamlined and productive.
Key Takeaways
Microsoft's unified Copilot is set to change the way users interact with technology.
The AI companion will provide a seamless experience across Bing, Edge, and Windows.
The formerly separate Copilot experiences will merge starting September 26th.
Copilot will be available as part of a free update to Windows 11 and will later extend to Bing, Edge, and Microsoft 365.
Designed to be more than just an AI tool, Copilot aims to be an everyday tech companion for users.
In conclusion, Microsoft's unified Copilot is a testament to the company's commitment to enhancing user experience and productivity. As technology continues to evolve, tools like Copilot will play a crucial role in shaping the future of tech interactions.