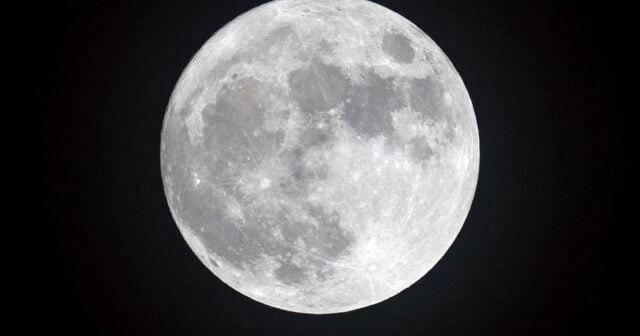 The celestial dance of the moon has once again graced our skies with its luminous presence. As the early morning hours of September 29 approached, the world witnessed the fourth and final supermoon of 2023. This spectacular event, also known as the Harvest Moon, has captured the attention and admiration of stargazers and astronomers alike.
Key Highlights:
The Harvest Moon reached its peak illumination during the early morning hours of September 29.
This marks the fourth and final supermoon of the year 2023.
Supermoons occur when the moon is at or near its closest point to Earth in its orbit.
The Harvest Moon is one of the most renowned full moons, symbolizing the onset of autumn.
Supermoons have always been a subject of fascination. They happen when the moon is at or near its closest approach to Earth, making it appear larger and brighter in the sky. This phenomenon, combined with the moon's full phase, results in a breathtaking display that is hard to miss.
The term "Harvest Moon" has its roots in agriculture. Traditionally, it refers to the full moon that occurs closest to the autumnal equinox. This moon provided farmers with extended daylight, aiding them in gathering their crops before the onset of winter. Its radiant glow is not just a treat for the eyes but also a reminder of the changing seasons and the cyclical nature of life.
Several reputable sources, including CNN, USA TODAY, and TIME, have highlighted the significance of this celestial event. Jeffrey Kluger from TIME aptly mentioned, "Few people take the time to give thanks to American astrologer Richard Noelle." It's a nod to the individual who popularized the term "supermoon" and brought it to the forefront of astronomical discussions.
The Science Behind Supermoons:
Supermoons are not just about their visual appeal. They are a testament to the intricate dance of celestial bodies. When the moon is at its perigee, or the closest point to Earth in its elliptical orbit, and coincides with its full phase, we are treated to a supermoon. This proximity results in a moon that can appear up to 14% larger and 30% brighter than when it's at its farthest point, known as the apogee.
Conclusion:
As we bid adieu to the last supermoon of 2023, it's essential to reflect on the wonders of the universe. The Harvest Moon has not only lit up our night skies but also our imaginations. It serves as a reminder of the beauty that surrounds us and the ever-evolving nature of the cosmos. Until the next celestial event, keep your eyes to the skies and your heart filled with wonder.