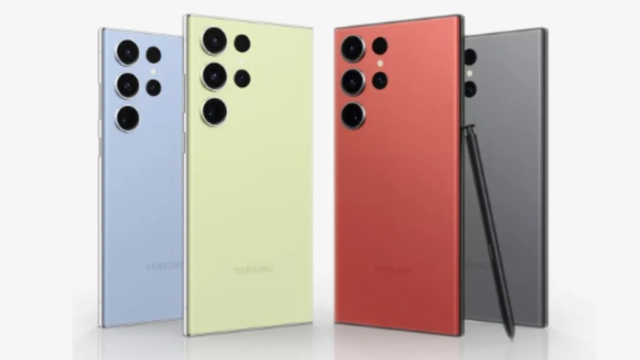 The Samsung Galaxy S series has consistently been at the forefront of Android innovation, and as we approach the latter half of 2023, the tech community is abuzz with speculations about the upcoming Galaxy S24. How does it stack up against its predecessor, the Galaxy S23? Let's dive into the expected differences based on the latest information.
Key Highlights:
Galaxy S24 might feature Snapdragon 8 Gen 3 SoC.
Potential RAM upgrade with S24 Ultra boasting up to 16GB.
Camera software improvements are anticipated.
Faster charging speeds for the S24 Ultra and S24 Plus.
Possible design continuity with minor material tweaks.
Potential price hike for the S24 series in the US.
Snapdragon SoC:
A Leap Forward? The Galaxy S24 is speculated to upgrade to the Snapdragon 8 Gen 3 SoC. This move follows Samsung's decision last year to opt for the Snapdragon 8 Gen 2 for the entire S23 series, sidelining its Exynos chips. The upcoming Snapdragon flagship is rumored to be 64-bit only, boasting new AI features and the latest ARM CPUs.
RAM and Storage:
Bigger and Better? The Galaxy S23 Ultra currently offers up to 12GB of RAM, but leaks suggest the S24 Ultra might push this up to 16GB. Furthermore, the base models of the S24 series could see a bump to 12GB of RAM and 256GB of storage.
Camera: Evolution or Revolution?
While the hardware might remain consistent with the S23 series, significant software improvements are on the horizon. The next Qualcomm processor's AI capabilities could enhance the Galaxy S24's camera performance, making it a formidable competitor to the likes of the Google Pixel 8.
Charging: Speeding Up?
One of the critiques of the Galaxy S23 series was its charging speed. However, the S24 Ultra and S24 Plus are rumored to adopt a stacked battery design, potentially allowing for faster charging speeds of up to 65W.
Design and Pricing:
What's in Store? Current rumors hint at a design continuity for the S24 series, with potential minor material changes. As for the pricing, the Galaxy S series has maintained its price in the US for three years. However, with the S23 witnessing a price hike in Europe, a similar trend might be seen in the US for the S24 series in 2024.
In Conclusion:
The Samsung Galaxy S23 has set a high bar, but the anticipated features of the Galaxy S24 suggest that Samsung is not resting on its laurels. From potential hardware upgrades to significant software enhancements, the S24 promises to be a worthy successor. For those contemplating an upgrade or a switch, the Galaxy S24 might just be worth the wait.