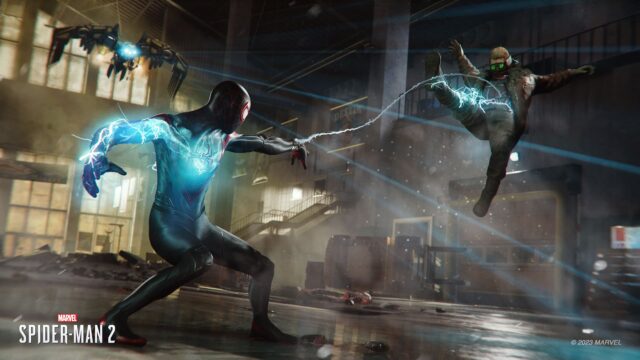 The gaming community is buzzing with excitement after the release of the new State of Play trailer for Marvel's Spider-Man 2. The trailer, unveiled on September 14, 2023, offers a plethora of new gameplay details that promise to take the Spider-Man gaming experience to the next level. Here's everything you need to know.
What's New?
Expanded Marvel's New York
The game's map is nearly double the size of the original, extending beyond the East River to include Queens and Brooklyn.
Players can expect story missions, side quests, and city activities in these new areas.
Enhanced Traversal
The game introduces "web wings" for faster traversal options.
Traditional web-swinging is also available, and both can be combined for exhilarating speeds.
Dual Gameplay
Players can switch between Peter Parker and Miles Morales almost instantly.
Both characters have their own side stories and activities to complete.
Villains and Challenges
Kraven the Hunter and Venom are the new villains.
The game promises a roster of other villains that will challenge both Spider-Men.
Abilities and Gadgets
Peter Parker gets new symbiote powers and spider-arms.
Miles Morales has evolved venom abilities.
The game features a streamlined control scheme for easy deployment of these abilities.
Suit Up!
A whopping 65 suits are available, including new original designs and fan favorites.
An all-new feature called "suit styles" allows for alternate color shaders, offering over 200 ways to outfit your Spider-Hero.
Digital Deluxe Edition
The Digital Deluxe Edition comes with 10 exclusive Spidey suits, additional photo mode items, and 2 skill points. These suits have been designed by various artists across comics, games, and films.
Key Takeaways
Expanded Map: Marvel's New York is nearly double in size.
New Villains: Kraven the Hunter and Venom make their debut.
Enhanced Abilities: New symbiote powers for Peter and evolved venom abilities for Miles.
Suits Galore: 65 suits to choose from, with 10 exclusive to the Digital Deluxe Edition.
Conclusion
Marvel's Spider-Man 2 is shaping up to be a groundbreaking sequel, offering an expanded world, new villains, and enhanced gameplay mechanics. With its upcoming release, players have a lot to look forward to. Stay tuned for more updates!